A positive step forward: new Integrated Care Strategy launched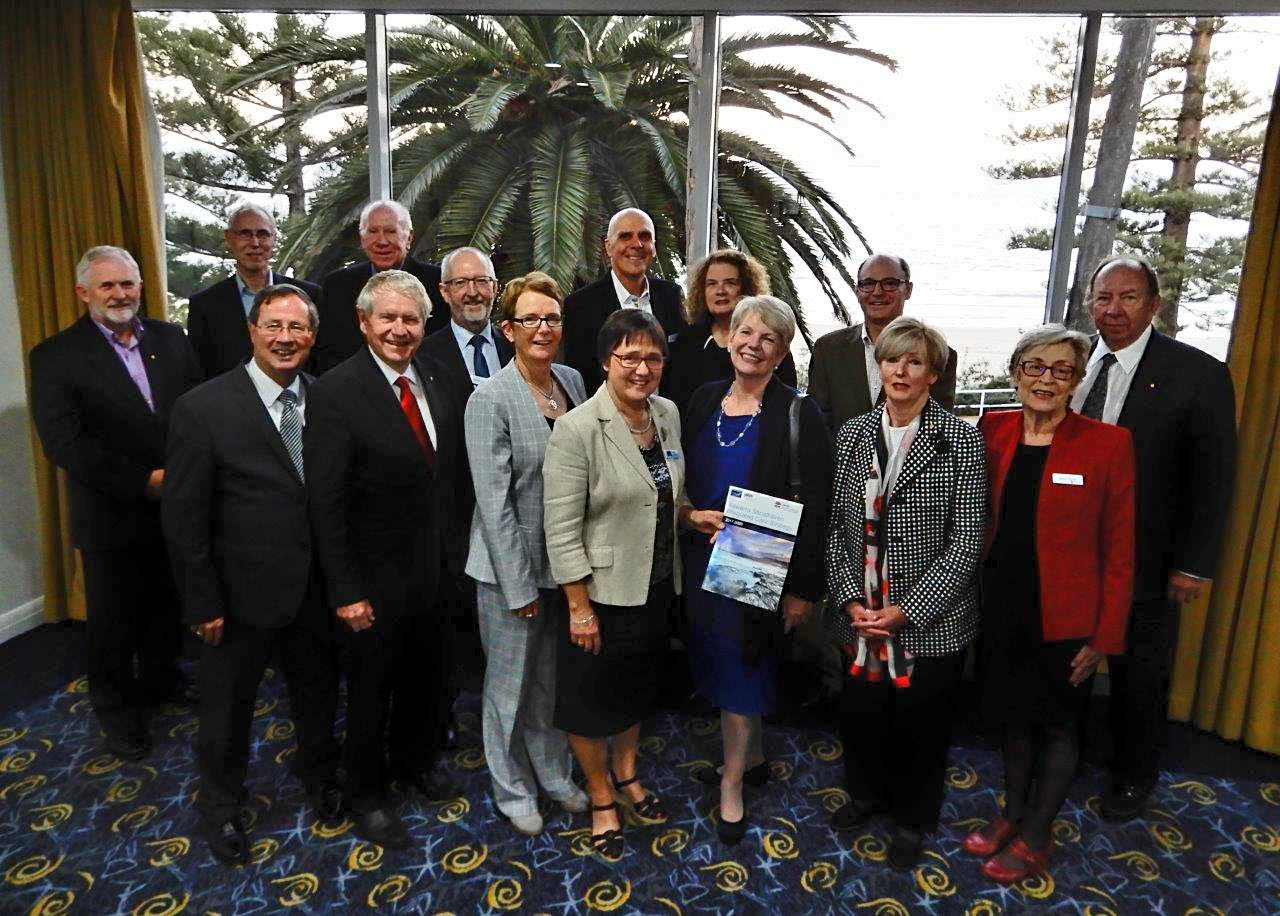 The Boards of COORDINARE – South Eastern NSW PHN and the Illawarra Shoalhaven Local Health District (ISLHD) met recently to launch a new Integrated Care Strategy which is set to bring about positive change for local patients, their families and carers.
According Dianne Kitcher, CEO of the South Eastern NSW PHN, the two organisations have a long history of collaborating together on shared priority areas such as immunisation, mental health and chronic disease management, however this strategy constitutes a commitment to developing new ways of working together.
"We've jointly undertaken a review to identify the current and future health status of local people, and are committed to working to address these needs," said Ms Kitcher. 
"This strategy engenders a cultural shift and promotes clinical leadership that brings health care providers closer together," she added.
Dr Vicki McCartney, local GP and Board member of the PHN, said it was great news for local patients.
"It will ensure they have access to health services that respond to their life circumstances, are coordinated across the continuum of care, and are safe, high quality, accessible, timely and efficient," said Dr McCartney.
With a focus on delivering integrated care and on ensuring sustainable gain across the whole region, five key areas have been identified as priorities:
mental health
chronic disease management program
developing improved models of care with an initial focus on the Shoalhaven
enhanced access to specialists
Aboriginal health.
"Importantly, all initiatives centre on the needs of patients, their families and carers," said Dr McCartney.
Illawarra Shoalhaven Local Health District Board Chair, Professor Denis King said that the services we provide are supported and strengthened by our partnerships and working collaboratively, through integrated care and shared priorities, to achieve better health outcomes for the community. 
"The Integrated Care Strategy focuses our attention in specific areas, such as ensuring we have effective and secure communication between health practitioners.
"We recognise that navigating health services for both providers and consumers can be frustrating and can result in poor quality information being exchanged," Prof King said.
Illawarra Shoalhaven Local Health District Chief Executive, Margot Mains said significant gains have already been made in a number of services within the District to accept electronic referrals.
"Extending the use of electronic referrals between primary and secondary care will certainly assist in improving the timely flow of information between GPs and specialists.
"In fact, we are in the process of developing an ICT integrated care strategy that aligns with the work being rolled out by the Ministry of Health and will facilitate the up-take of electronic options for the transfer of information," Ms Mains said.
The ability to share patient records, particularly of those living with chronic conditions is key to ensuring seamless, timely and appropriate service delivery for patients.
"The Commonwealth's plan to promote greater uptake of My Health Record with the introduction of an opt-out system in 2018 creates more opportunities for shared records to be utilised, particularly in general practice, emergency departments and residential aged care facilities," said South Eastern NSW PHN CEO, Ms Kitcher.
To view the strategy click here.