Phase 1
In the first part of the project we wanted to hear from people in the South Eastern NSW region to understand what they thought about moving towards a more patient centred medical home model of care - what is going to be hard and what would make it easier? The consultation commenced with two regional workshops, followed by individual and group interviews where a broad range of stakeholders including practice staff, consumers, Local Health Districts, private health insurance and allied health could explore and discuss issues. These discussions provided a great forum to learn from regional champions and identify areas for workforce development.
The University of Wollongong has been contracted to undertake an independent consultation of general practice staff right across the region to understand more about your thoughts to adopting a more Patient Centred Medical Home model of care. This information will be used identify what support practices need and what support COORDINARE can offer as you 'get ready' to transition to new models of service delivery.
Phase 2
COORDINARE invited practices to apply for funding to help move towards a Patient Centred Medical Home model of care. The idea was to give practices an opportunity to develop an idea to improve care for patients, test out a different way of working, try something new, or even trial an initiative they'd seen elsewhere.
Selected practices had an opportunity to work with COORDINARE staff to develop an innovative approach to trial in practice. The approach had to align with at least one of Bodenheimer's 10 Building Blocks of High Performing Primary Care. It either needed to be new to the practice or a significant enhancement of an existing approach. The initiative had to be general practice driven but it could be a partnership with other providers.
Applications for this project are now closed, however we are committed to working with all practices to support change. Please can contact your Health Coordination Consultant to discuss how we can support you.
The burden of chronic disease in South Eastern NSW is higher than state and national averages for many long term conditions. This, combined with our ageing population (and ageing primary care workforce) means that demands on health care services are increasing. General practices face competing pressures: maintaining quality of care, and reasonable workloads, while patient demand and costs are increasing.
The way health care is delivered needs to continue to evolve to enhance patient care and experience, improve population health, reduce costs and improve job satisfaction of health providers. This will see more and more practices shift to a Patient Centred Medical Home approach.
To apply for funding practices needed to complete a simple Expression of Interest (EOI).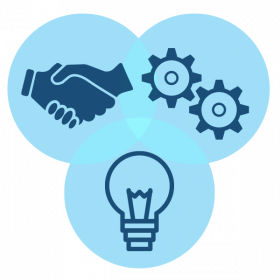 Applications were evaluated against the following criteria.
Practices were required to briefly:
identify which of the 10 Building Blocks your approach aligns with (must be at least one)
describe your idea or innovative approach
explain why it is needed, what will the benefits be and to whom
explain how it is innovative to the practice i.e. either new or a significant enhancement
suggest how you will involve consumers
provide a guide of anticipated costs
Additional consideration will be given to proposals that:
demonstrated a response to local social disadvantage
demonstrated a response to high local disease prevalence
demonstrated a response to deliver sustainable solutions
had a GP enrol in Leadership Advantage Course
Applicants were able to access relevant resources on the COORDINARE website.
The idea had to be general practice-led though partnership approaches with other providers were also encouraged
Applications were only accepted from accredited general practice within South Eastern NSW PHN catchment
As part of the project practices had to be willing to:
share results, information and resources
become a champion of change to assist other local practices
participate in an evaluation
utilise a practice improvement tool
co-design the approach with relevant COORDINARE staff including your Health Coordination Consultant
The following activities are ineligible for funding under the project:
items deemed out of scope by the Commonwealth and these include risk stratification, patient enrolment and changes to financial models
leasing or purchase of vehicles
depreciation of expenses
activities already undertaken or expenses already incurred
research costs
items of capital equipment valued greater than $5000
items of capital not directly related to patient outcomes
payments for professional services (i.e. where a payment is made for a medical service item listed in the Medicare Benefit Schedule)
conference attendances
board fees
The above list is indicative and is not intended to be exhaustive.