Life doesn't always go according to plan.
Mental health or drug and alcohol concerns can happen to anyone, and it can strongly affect a person's behaviour, physical health, relationships, ability to do work, and even their feelings and perceptions of the world. With the right support, things can improve.
If you or someone you know needs support, there are options available, and you can reach out, at any time.
Talk to someone you trust including your doctor
When you are experiencing stress or worry, or feeling overwhelmed, it can help to talk about what you are going through.
Talking to people you trust can be a really good source of support. If you are not comfortable in doing this, there are other people that can help including your doctor.
Your doctor will also be able to advise you about online therapies and self-help options available in your local area.


Digital mental health coach - Clevertar
Digital mental health resources can often be just as effective as talking to someone face-to-face.
Created by Flinders University, Clevertar's digital mental health coach app is an evidence-based approach to making positive changes in your life.
If you're experiencing worries or low mood, this 12-week tailored program can help you improve how you feel. You can choose an avatar who will gently guide you through the program and check in to see how you're going.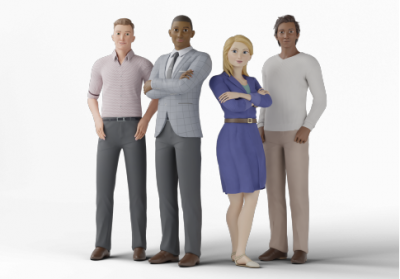 You can watch an introductory video here.
To get started:
use your smartphone or tablet to download the app by searching for 'Clevertar' in the Apple store or Google Play
open the app and tap 'Create Account'
enter the invitation code: wellbeing
complete the registration details and get started with your coach!
Head to Health website
Head to Health can help you find the information, resources, and services that most suit your needs.
Whether you want to improve your overall sense of wellbeing, or you need help with something that is concerning you, or you are helping someone you care about—Head to Health can point you to great online mental health resources.
Right now, Head to Health contains around 386 mental health services and resources funded by the Australian Government.
Support lines
Lifeline - 13 11 14 (24 hours, 7 days a week)
beyondblue - 1300 22 4636 (24 hours, 7 days a week)
Remember to call 000 in an emergency or visit your nearest Emergency Department for a serious illness or injury.