A digital health tool to help the helpers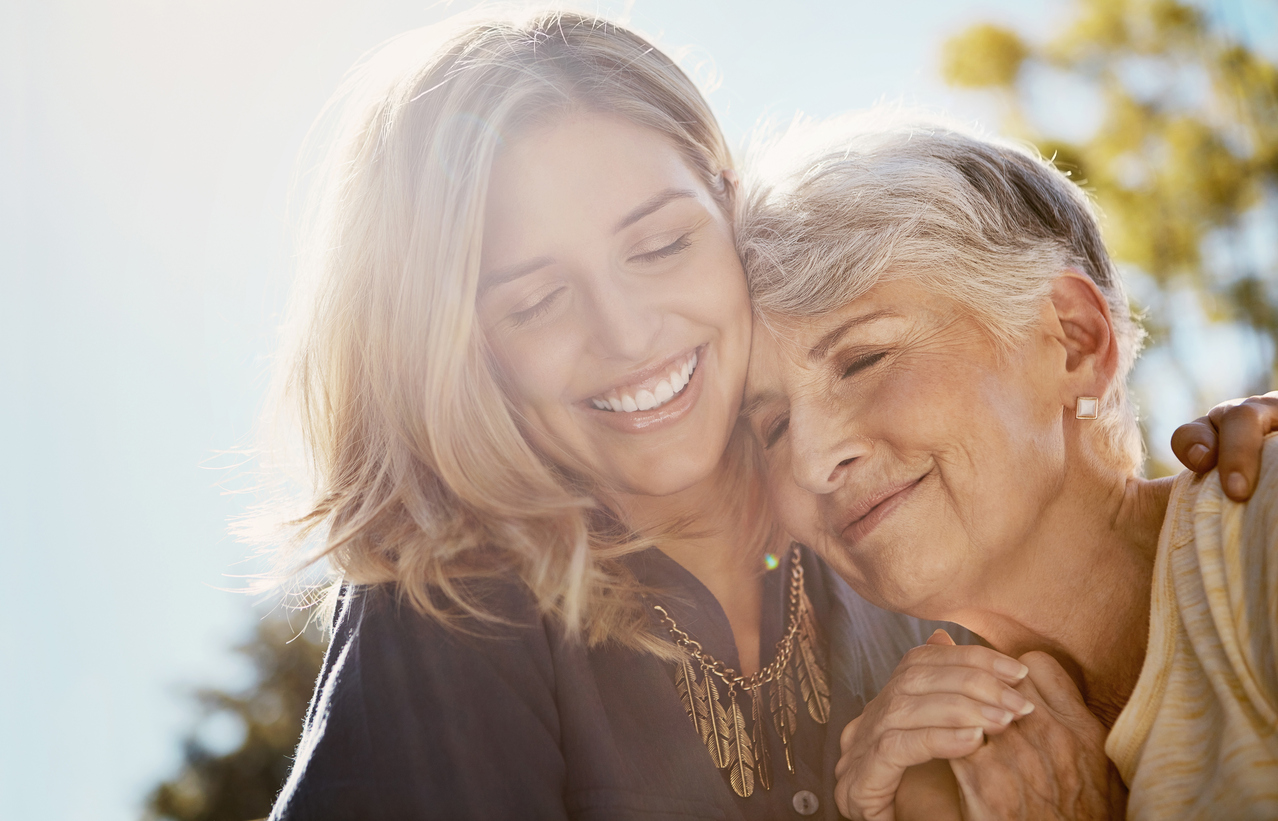 During Carers Week (October 14-20), we celebrate the important work done by carers across the country. They are often responsible for managing the healthcare needs of those they care for and are being encouraged to learn more about My Health Record, an online digital health summary which can help carers.
When Simoene Smith found out about My Health Record, she spoke to her mother and sister around how it might be useful for her family.
"My Mum has multiple chronic conditions that affect her mobility and everyday activities. Unfortunately, these conditions appear to be increasing in their complexity and has seen her hospitalised numerous times this year," said Simoene.
My Health Record is an online system that travels with you wherever you go, allowing carers and healthcare providers to access important health information when they need to.
Simoene said there is great benefit for not only her sister and herself to be up-to-date with all aspects of their mother's care, but also her healthcare providers – particularly as she is on 15 different medications.
"This is especially useful when Mum has been in the emergency department and she can be a bit vague about what she's been prescribed. I have asked hospital staff to check Mum's medications with her but to also to follow-up on what is listed in her My Health Record," said Simoene.
My Health Record can provide carers with access to a summary of the health information of the person they are caring for. This information can include a shared health summary, hospital discharge summaries, medicines prescribed and dispensed, pathology and diagnostic imaging test results, and advanced care planning documents.
"I have a clinical background, working in hospitals as well as looking after patients with numerous chronic conditions, so I have a good understanding as well as knowledge of my Mum's medical needs," explained Simoene.
"To be able to access my Mum's My Health Record, with her permission, gives me insight to her medical conditions – especially when she has been too unwell to understand them herself. This has been extremely helpful as I live over 300 kilometres away."
My Health Record can also assist to improve the communication of health concerns between individuals and their healthcare professionals by having the necessary information in one safe and secure place. Simoene is able to view her mother's hospital discharge summaries to see what follow-up care is required, and contact her mother's doctor about this.
"We've found some older discharge summaries that gave specific instructions, which unfortunately were not followed up by my Mum's previous doctor. If we had access to these, we might have been able to help Mum advocate for the services that were needed at the time," Simoene added.
If you suffer from chronic conditions, on multiple medications and your risk of hospitalisation is moderate to high, Simoene recommends using My Health Record.
"It is another form of communication that provides us up to date information on Mum's health. We have also added in an Advanced Care Directive, which means we were able to discuss Mum's choices – a chance that many families or carers don't get. Uploading this onto My Health Record is not an easy thing for the elderly to do, but thankfully we were able to help with this," she said.
Learn more about My Health Record for carers, and how to be given rights to access a summary of the health information of the person you are caring for here.
A My Health Record will be created for all Australians this year, unless they choose not to have one. Individuals who choose to opt out can do so until 15 November 2018 at myhealthrecord.gov.au or by calling the help line on 1800 723 471. Records will then be created for interested Australians by the end of the year.