AGPAL workshop coming up in June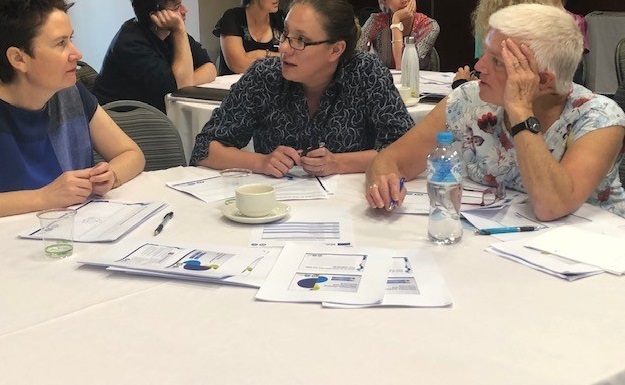 COORDINARE recently partnered with Australian General Practice Accreditation Limited (AGPAL) to provide a series of workshops in South Eastern NSW. The aim of these workshops is to support continuous quality improvement in general practice.
The first two workshops, Implementing Innovative Models of Care and Team Development and Implementation of Team Based Care, were held across three sites - Wollongong, Batemans Bay and Canberra. The workshops were well attended, with 91 participants and representation from 11 out of 12 clusters.
The workshops provided opportunities for networking and to hear presentations from some of the practices involved in the Patient Centred Medical Home (PCMH) project funded by COORDINARE. For more information on the PCMH project, click here.
We would like to thank the following practices who presented on their PCMH innovation projects:
Karina Bronska from Market Street Medical Practice
Rebecca Jeffrey from Bulli Medical Practice
Nina Trad-Azam from Russell Vale Family Medical & Acupuncture Practice
Kim Weeks from Marima Medical Clinic
Barbara Mann and Samantha Walsh from Curalo Medical Clinic
Duncan MacKinnon Bega Valley Medical Practice
We look forward to continuing our work with AGPAL in June to deliver the third workshop, Business and Financial Planning for Primary Care Practices. All practice staff including GPs, managers, nurses and receptionists are encouraged to attend. Register now for the upcoming workshop in your region!
Wollongong - 11 June 2019. Click here to register.

​​​​​​​

​​​

Batemans Bay - 12 June 2019. Click here to register.

​​​​​​​

​​​​​​

Canberra - 13 June 2019. Click here to register.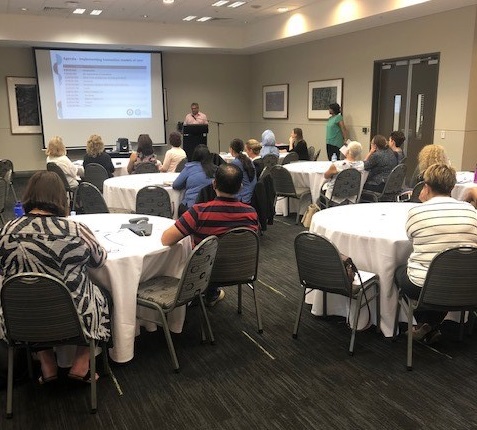 Pictured above: Presentation at AGPAL Workshop 1 in Wollongong.