Annie and Harry's paediatric COVID vaccination story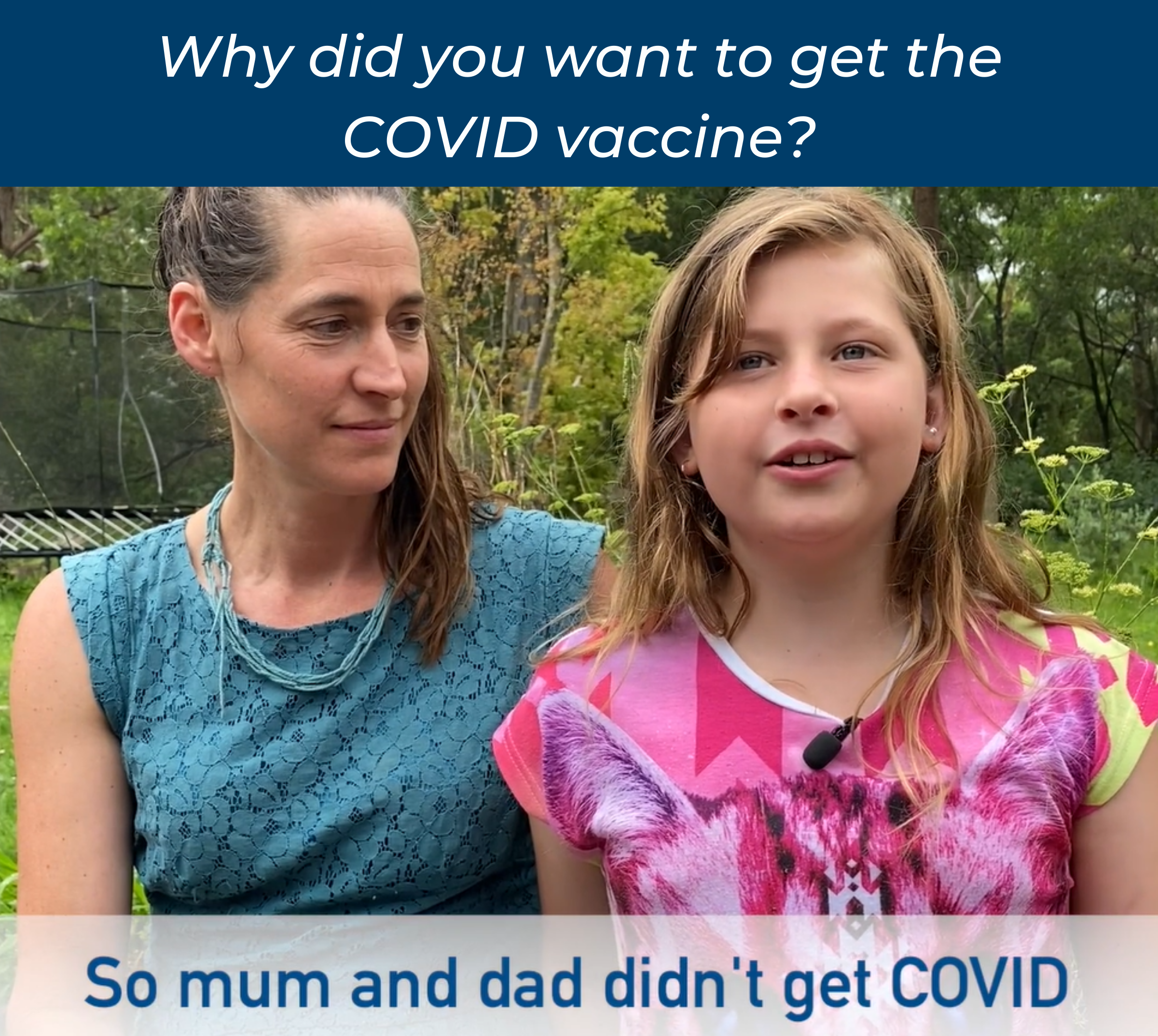 Practices across SENSW are providing paediatric vaccinations to children aged five and older. We caught up with two local families to hear about their COVID-19 vaccination story.
Isabel is relieved that COVID vaccines are now available for children aged five and older in Australia. She and her husband run a tour company and occasionally travel overseas with their family. All other members of the family have been vaccinated against COVID-19.
Isabel said, "Annie's nearly ten years old and it feels like she would be at risk not being vaxxed. She had a flu vaccine a while ago which she didn't enjoy so we've been recommended an anaesthetic cream to rub on her arm before the jab.
"I have much more concern about Annie potentially getting COVID than any side effect from getting the vaccine," said Isabel.
Daniel and his wife Maria also decided to book the vaccine for their 11-year-old son Harry and 14-year-old daughter Emily.
"I asked Emily and her comment was I don't want to die so I want it. And Harry's was I want to reduce the risk of getting it badly," said Daniel.
Harry said, "One of my friends is a bit older than me and when he told me and my friends that he had finally gotten the vaccine I thought how I couldn't and it made me feel a bit unsafe. It doesn't make you immune but it makes less chance of you getting the virus and it helps the risk of people getting sick."
Emily said, "It's nothing to freak out about, I know some people have a phobia of needles. It is a good thing that you're getting done, so just think about that and the result you're going to get with that."
Dr Jacqueline Sloan, GP at Gerringong Medical Practice said, "I'm encouraging all of my patients and parents who come to me with questions to have a lot of confidence getting their children vaccinated against COVID-19.
"The 5 to 11-year-olds will receive a smaller dose of the vaccine and it has been determined to be a safe and effective dose for children.
I feel pleased that my own children have been vaccinated now," Dr Sloan said.
Parents and guardians can book an appointment for a child via the vaccine clinic finder here.
If you have concerns about the COVID-19 vaccines speak with your GP or general practice or call the National Coronavirus Helpline on 1800 020 080, and ask for an interpreter if needed.