APNA's Cancer and its Care webinar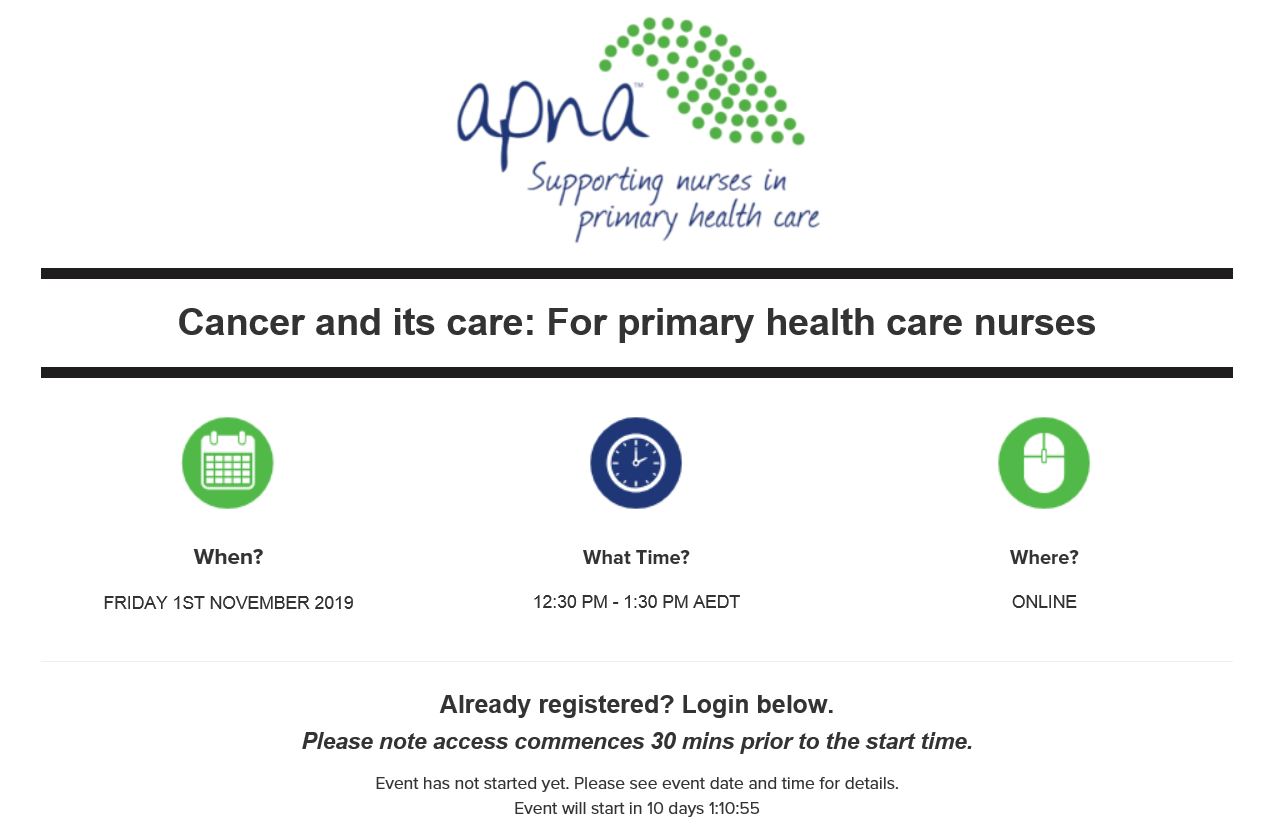 In a recent APNA survey, 85% out of 756 nurses said they felt they were lacking knowledge about cancer and its care.
In response, APNA has developed a comprehensive one-hour webinar with a range of diverse panellists. Hear from different voices to build your knowledge, and use this rare opportunity to get your questions answered.
Focus topics will include:
the role of primary health care nurses in detection, diagnosis, treatment and support for patients with cancer
what occurs during the acute stage of cancer treatment
common issues related to cancer that primary health care nurses may encounter.
Tune in on Friday 1 November, 12:30pm – 1:30pm.
Find out more and register for the webinar here.
This is the first of four webinars produced for APNA's Chronic Disease Management and Healthy Ageing Program. You do not have to be a participant in the program to register for the webinar – but if interested, click here for more information about this program.