Australian Digital Health Agency visits our region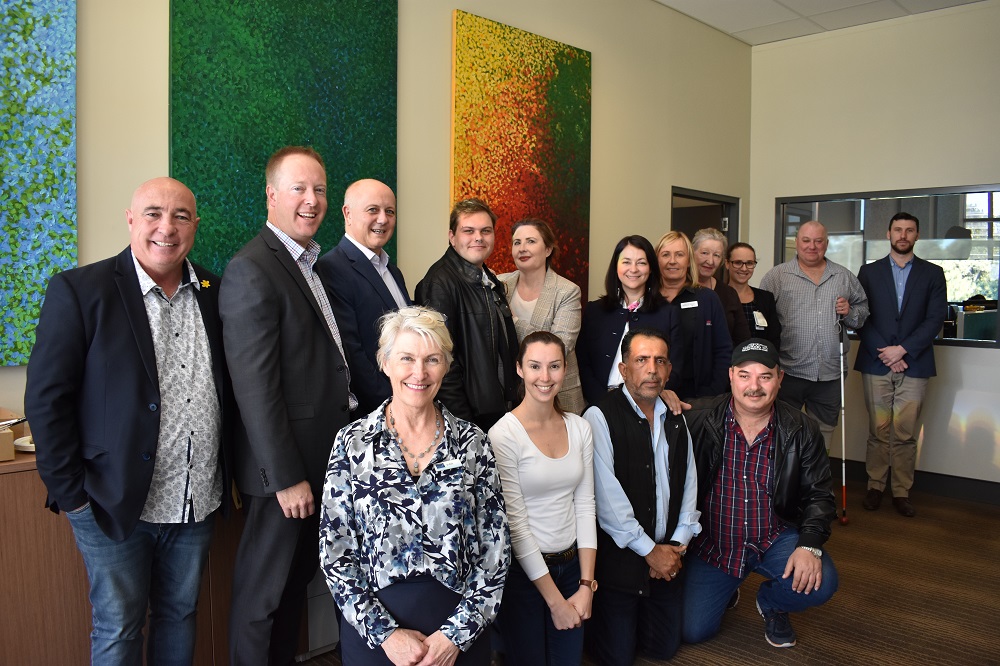 Today we welcomed the Australian Digital Health Agency's CEO Tim Kelsey, Chief Medical Advisor, Clinical Professor Meredith Makeham, and Education and Clinical Use Lead Carey Doolan to our PHN to learn more about the use of My Health Record on the ground.
COORDINARE supported the expansion of My Health Record across the South Eastern NSW region by raising awareness and understanding of this important initiative in our region's diverse communities.
This visit provided an opportunity for Mr Kelsey, Professor Makeham and Mr Doolan to meet with health consumers, to hear about the real life impact My Health Record is having on their daily lives, and how it could be made more useful for consumers and healthcare providers.
The input from community members was highly valuable, and we thank them for sharing their stories and suggestions of areas for improvement.
Mr Kelsey, Professor Makeham and Mr Doolan also met with local health professionals at TeamMed Medical and Dental Centre and the Illawarra Aboriginal Medical Service in Wollongong, who shared their insights and experiences using the system. Discussions were had around some of the challenges, learnings and barriers which might be overcome with digital solutions.
We continue to work closely with primary healthcare providers to increase their knowledge and usage of digital health initiatives, to help facilitate better health outcomes in our region.