Bowel Cancer Awareness month 2019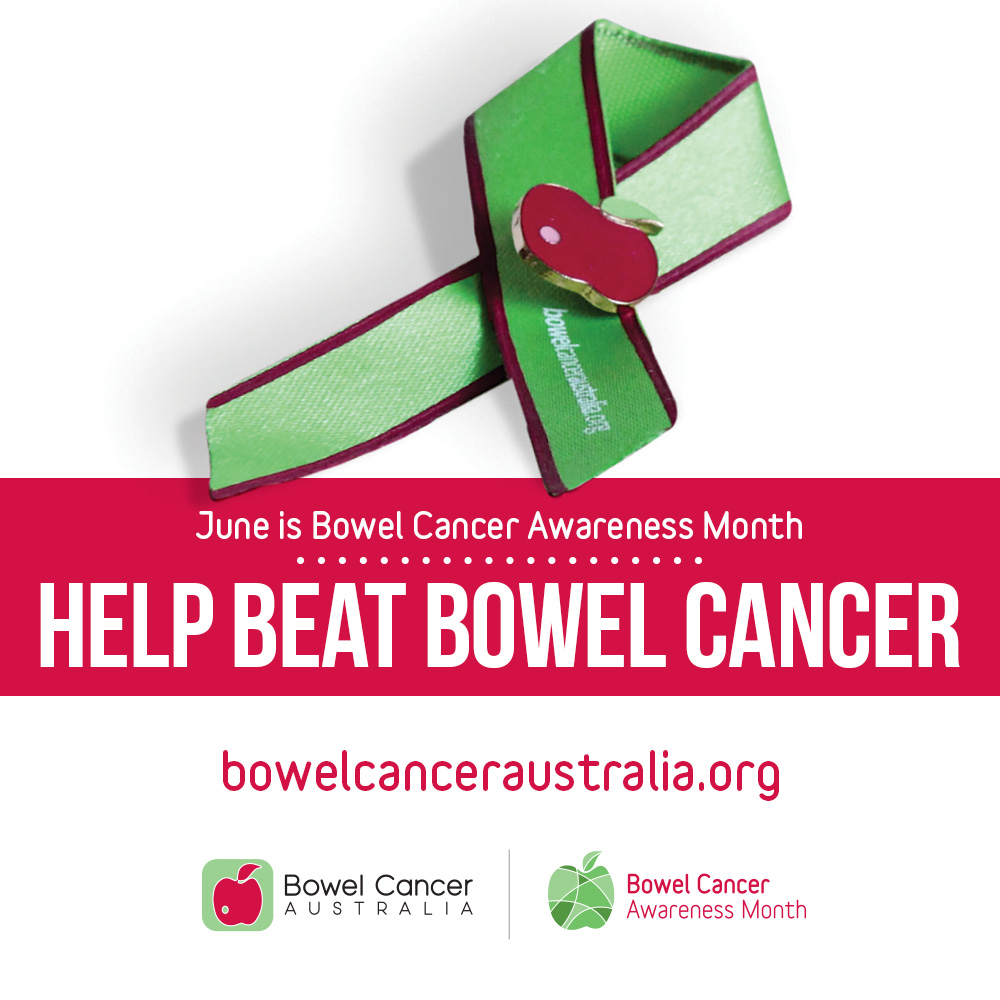 June is Bowel Cancer Awareness month, a Bowel Cancer Australia initiative to raise awareness of Australia's second deadliest cancer.
Bowel cancer is the third most common type of newly diagnosed cancer in Australia. Bowel cancer claims the lives of 103 Australians each week (5,375 a year), yet it is one of the most treatable cancers if caught early. The risk increases with age, but it also affects people under the age of 50.
Help spread the word about bowel cancer testing and early intervention! General practices can order free patient awareness resources from Bowel Cancer Australia.
The NSW Cancer Institute will also run a bowel cancer awareness campaign in June. In the meantime, resources for the ongoing 2019 'Do a poo and poke it with a stick' campaign can be ordered here.
Community members can find out when they will receive their next bowel test kit by using a calculator available here.