Department announces trial sites for Health Care Homes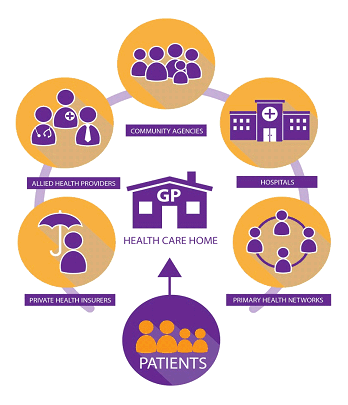 Earlier this year, the Federal Government announced its plan to introduce Stage one of a Health Care Home model to improve care for patients with chronic and complex conditions.
Health Care Homes will initially be implemented in ten geographical regions based on Primary Health Network boundaries. These regions include:
Perth North
Adelaide
Country South Australia
Brisbane North
Western Sydney
Hunter New England and Central Coast
South Eastern Melbourne
Nepean Blue Mountains
Northern Territory
Tasmania
Around 200 medical practices or Aboriginal Medical Service's in these regions will become Health Care Homes and together they will enrol up to 65,000 patients with chronic and complex health conditions who have been assessed as eligible.
Under this model, eligible patients will voluntarily enrol with a participating medical practice known as their Health Care Home. This practice will provide a patient with a 'home base' for the ongoing coordination, management and support of their conditions. This represents the Government's response to the final report of the Primary Health Care Advisory Group.
Health Care Home services will be delivered in implementation sites from 1 July 2017 to 30 June 2019. Evaluation of Health Care Homes in these regions will inform refinement of the new model of care and its suitability for broader rollout.
For more information on Health Care Homes see the Department of Health's website or read the Minister's media release.
What does this mean for our region?
While South Eastern NSW has not been selected as one of the 10 trial sites, COORDINARE is committed to funding and supporting activity which will incrementally build the capacity and capability in general practices within the region over the next two years. This will allow for a more efficient transformation to a Health Care Home when this is rolled out nationally.
Further information on planned activity will be available soon so watch this space!