Dr Barnard appointed as new Chair for Southern NSW Clinical Council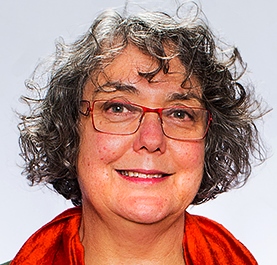 COORDINARE – South Eastern NSW PHN, today announced Dr Amanda Barnard as the new Chair of its Southern NSW Clinical Council, and as a director on its Board.
"We are delighted to appoint Dr Barnard. With her experience as a local GP and formerly as the Head of the Rural Clinical School and Associate Dean of Rural and Indigenous Health at the Australian National University, Dr Barnard is well positioned to lead the Clinical Council and to contribute to our Board," said Mr Spencer, Chair of South Eastern NSW PHN.
The Southern NSW Clinical Council plays a highly significant role in the region through its work in supporting improvements in medical and health care services.
"Dr Barnard is uniquely qualified for both these roles as she not only understands the complexities of health issues in both patient care and flow, and in medical training, but is eager to promote the broad agenda of primary health care change and development," Mr Spencer said.
An experienced board director with strong governance, strategy development and strategic risk management skills, Dr Barnard has served on a number of Boards including the Remote and Rural Medical Services (RaRMS), Southern NSW Medical Local, Coast City Country GP Training and the Greater Southern Area Health Service Advisory Board.
Dr Barnard will replace Dr Sue Storrier, a distinguished and long-standing General Practitioner based in Goulburn.
"We would like to acknowledge and thank our outgoing Chair of the Southern NSW Clinical Council, Dr Sue Storrier, who has provided leadership and advice throughout her three year tenure," Mr Spencer said.