Eliminating hepatitis C by 2028 - are we on track?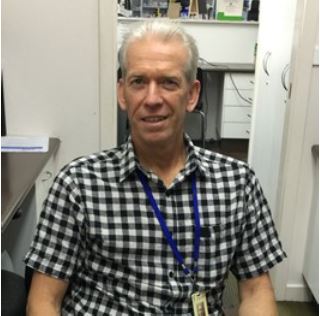 Illawarra Shoalhaven HealthPathways now has 420 localised pathways for the region. Usage by general practitioners and other health professionals continues to climb. Hepatitis C is the most consistently viewed pathway on the Illawarra Shoalhaven HealthPathways site.
The Hepatitis C pathway guides general practitioners to assess patients with the hepatitis C virus (HCV) and treat with new Direct Acting Antivirals (DAAs) which cures up to 95% of patients.
Illawarra Shoalhaven is above the state average for the proportion of NSW residents being treated for hepatitis by a general practitioner. The region has an estimated 4,000 people living with hepatitis C (in 2015) before the new treatments were approved under the Pharmaceutical Benefits Scheme (PBS). Health practitioners have treated 1,379 people so far, leaving 2,621 people still to be treated (according to the LHD report card March 2016-December 2018).
There is still more to be done to contribute towards eliminating hepatitis C in NSW by 2028. Baby Boomers are encouraged to seek testing as they are five times more likely to have hepatitis C than other adults. The ISLHD Liver Clinic team are able to guide GPs through the hepatitis C pathway.
Dr Simon Marlton, a local GP and Medical Officer at the Illawarra Shoalhaven Sexual Health Service, encourages all health professionals to chat to patients who could have HCV and mention the success of the DAAs.
Dr Marlton confirms that unlike the previous Interferon treatment, the new DAAs are very effective with no or minimal side effects and is taken in tablet form daily for 8-12 weeks. Dr Marlton said, "It's obviously very rewarding for the patient and certainly makes my day."
To identify patients more at risk of having HCV, go to the assessment section of the Chronic Hepatitis C pathway. Clinical streams are realising the benefits in guiding GPs and other health professionals to the pathways for local assessment, management and referrals options.