Future of Primary Care workshops in South Eastern NSW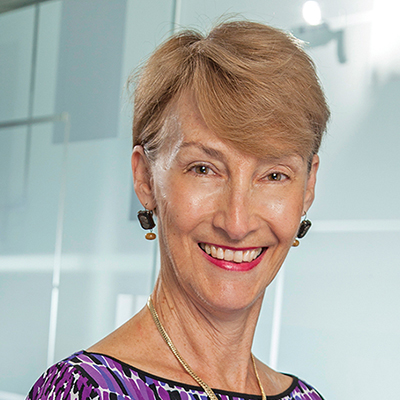 It was great to see so many people attend our 'Future of Primary Care in South Eastern NSW' workshops which were held recently, with Professor Claire Jackson (prominent GP and researcher in models of care) and Leanne Wells (CEO of the Consumer Health Forum) speaking about the future of primary care, including the recent Health Care Home announcements by the Department of Health.
Claire Jackson is a Professor in General Practice and Primary Care Research, and Director of Centres for Primary Care Reform Research Excellence at the University of Queensland.
Claire has been active in integrated care innovation, education and research for many years, and has been extensively involved in health services research and reform since the early 90s. She was appointed to the national PHC Advisory Group in May 2015, and was a member of the National Primary Care Strategy Expert Reference Group, the guiding force behind Australia's first national primary care strategy.
Since 2009, Claire has been a national driver in the Health Care Home initiative – publishing and presenting widely on the topic and sitting on national Advisory Committees for both Ministers Plebisek and Ley. She is Clinical Director of two $ 2.5 million Centres for Research Excellence in Primary Care Reform - one exploring new models of integrated care between hospital and community, the other investigating the impact of researcher and end-user 'co-creation' on clinical quality, patient experience, governance and models of care.
Her current primary area of research interest is in health system reform involving primary care, a topic on which she has published and presented internationally.
Claire was heavily involved in the development of Australian Divisions of General Practice and Medicare Locals, and sat on state assessment panels and a number of Divisional and one Medicare Local Board.
Claire is currently Chair of Brisbane North Primary Health Network and is a Board member of the Hospitals Contribution Fund of Australia Ltd (HCF), Australia's largest NFP private health insurer. She is a member of both Queensland Health's Integrated Care Innovation Fund Select Committee and the Department of Health's, Health Care Home Working Group.
Claire was a Ministerial appointment to lead the National Review of Afterhour's Primary Health Care in 2014. She is also immediate Past-President of the Royal Australian College of General Practitioners and is an active clinician and GP trainer in Brisbane.
Click here to download a copy of the Better Outcomes for People with Chronic and Complex Health Conditions report >
Click here to download a copy of Professor Claire Jackson's presentation - Models for the Health Care Home in Australia: where will they lead us? >
Click here to download a copy of Leanne Wells' presentation - Patient-centred health care homes: Readiness and realising the value from a patient and community perspective >.