Get Ready - embracing quality for better patient outcomes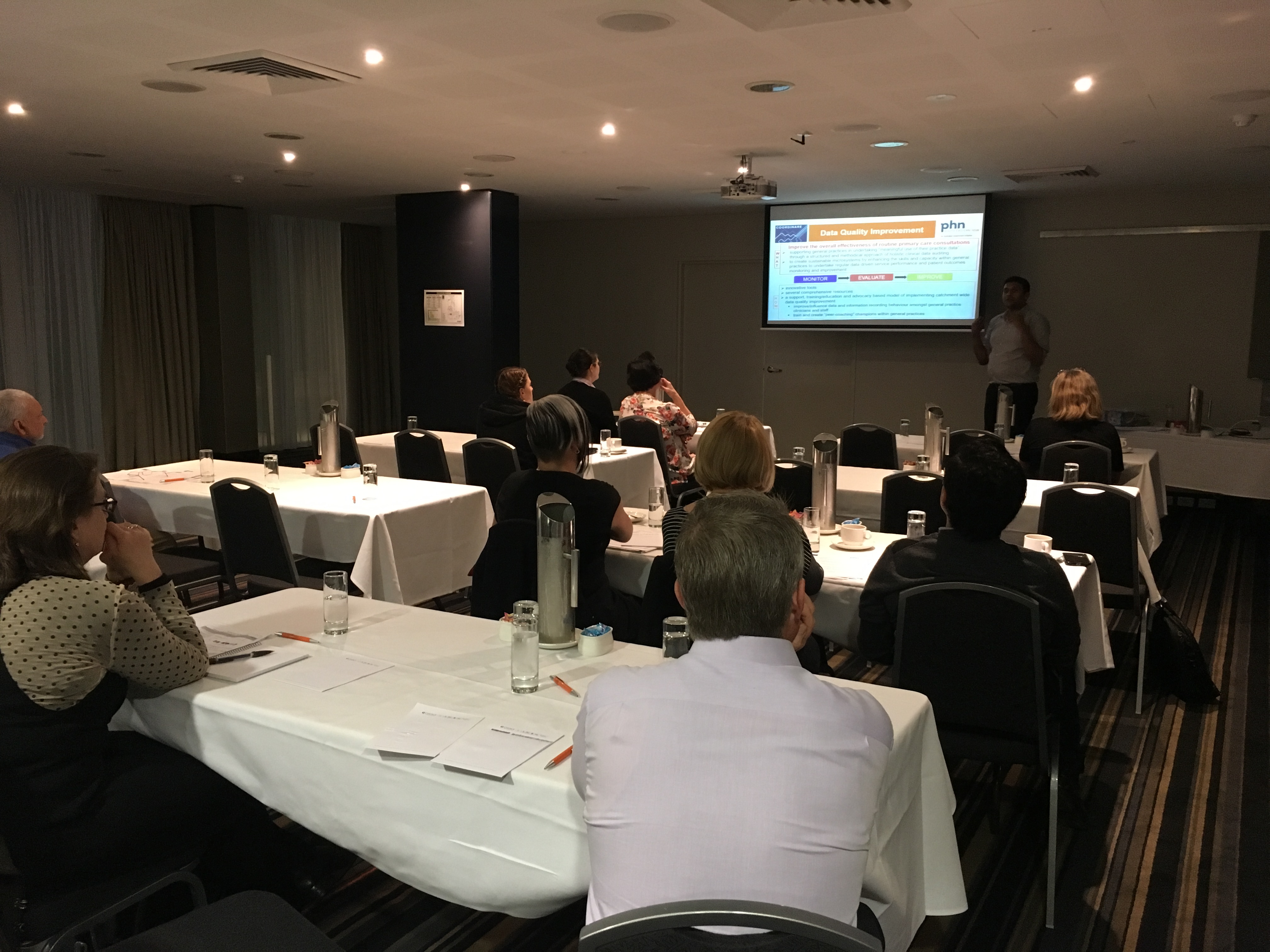 A mix of primary health care providers from Thirroul to Milton attended the recent 'Get Ready – embracing quality for better patient outcomes' forums. All those who attended were committed to improving patient outcomes and motivated to enhance their practice performance.
The focus of the evening was on data driven quality improvement. Regional specific health indicators were presented by Abhijeet Ghosh, COORDINARE's Population Health Information Manager, and practices were able to benchmark their performance against regional and cluster level performance.
At each session, different case studies were provided to the groups and there was good discussion around the best way to address these cases. Action plans and the specific case studies will be shared with those who attended.
Feedback from the sessions was very positive, with 81% of respondents reporting the session was entirely relevant to their practice, and 93% reporting having a greater understanding of the value and application of quality practice data to improving patient outcomes.
There was significant interest in a number of COORDINARE practice support quality initiatives, including the Primary Care Practice Improvement Tool (PC-PIT), Immunisation and Cancer Screening Quality Initiatives, Patient Reported Measures (PRMs) and opportunities for funding relating to innovative practice.
Please contact your Health Coordination Consultant if you would like further information.