Get ready: The future of primary care in South Eastern NSW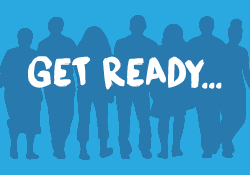 Complete the online survey Arrange interview
Whilst South Eastern NSW was not selected to take part in the Department of Health's trial of the Health Care Home (HCH) model, COORDINARE has been successful in our application for innovation funding to support and fund activity which will incrementally build the capacity and capability of general practices with our region to 'get ready' to be a Health Care Home, over the next two years. This initiative aims to ensure that practices know what their capacity is and what is required to more efficiently transform to a Health Care Home when it is rolled out nationally.
The first phase of this exciting project incorporates extensive consultation across the region with a broad range of stakeholders including practice staff, consumers, the LHDs, private health insurance and allied health. Consultation commenced with two regional workshops designed to develop the case for change and gain an initial understanding of the barriers/enablers across the local health system. Individual and group interviews will follow, enabling further exploration of these issues. These will provide an opportunity to learn from regional champions, identifying areas for workforce development, examining innovative models and systems, and ensuring there is alignment of State and Commonwealth activity, particularly around the redesign of the chronic disease management program.
Alongside this, practices within the region will be assessed by COORDINARE in terms of their readiness to transition to a HCH. Each practice will be allocated to a tier along the change curve dependent on their motivation, capacity and capability. A logic model will also be developed, mapping the supports (existing and new) each tier requires, to transition to the next level.
Phase 2 is a test of the pre-implementation logic model. The PHN will engage and work collaboratively with practices on areas of interest. Selected practices will then have the opportunity to trial innovations and the pre-implementation logic model will be evaluated in these practices.
We will also look to co-design innovations with regional practices and align them with both PHCAG recommendations and Commonwealth guidelines for improved management of consumers with chronic conditions.
What are your thoughts and ideas about how we might get ready to deal with these changes in our population? Complete the online survey now or arrange a face-to-face or telephone interview.