Illawarra Shoalhaven Cancer Screening Forum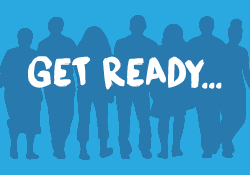 COORDINARE, in conjunction with Breast Screen NSW, is pleased to host the Illawarra Shoalhaven Cancer Screening Forum on Wednesday 7 September from 5.30pm – 8.30pm at the Kiama Leagues Club.
It's a great chance for practice staff to hear first-hand from the Cancer Institute and Breast Screen NSW about national bowel, breast and cervical cancer screening activities and how these relate to us in the Illawarra Shoalhaven. A local cancer survivor, Paul, will also share his story and remind us that you're 'never too young' for bowel cancer.
As a 39 year old playing soccer, Paul was the fittest he's ever been in his life. He remembers the first time he noticed blood in his stools, when he was out for a night with the boys. Six months later he went to his GP and his bowel cancer diagnosis was confirmed after his colonoscopy.
90% of bowel cancer cases can be treated successfully if found early, highlighting the importance of seeing a GP if symptoms are experienced. We also know the risk of bowel cancer increases with age and screening every two years from age 50 can save lives.
Attendees of the forum will also have the opportunity to learn about local initiatives that can help practices inform and assist patients participate in cancer screening.