Leading your practice into the future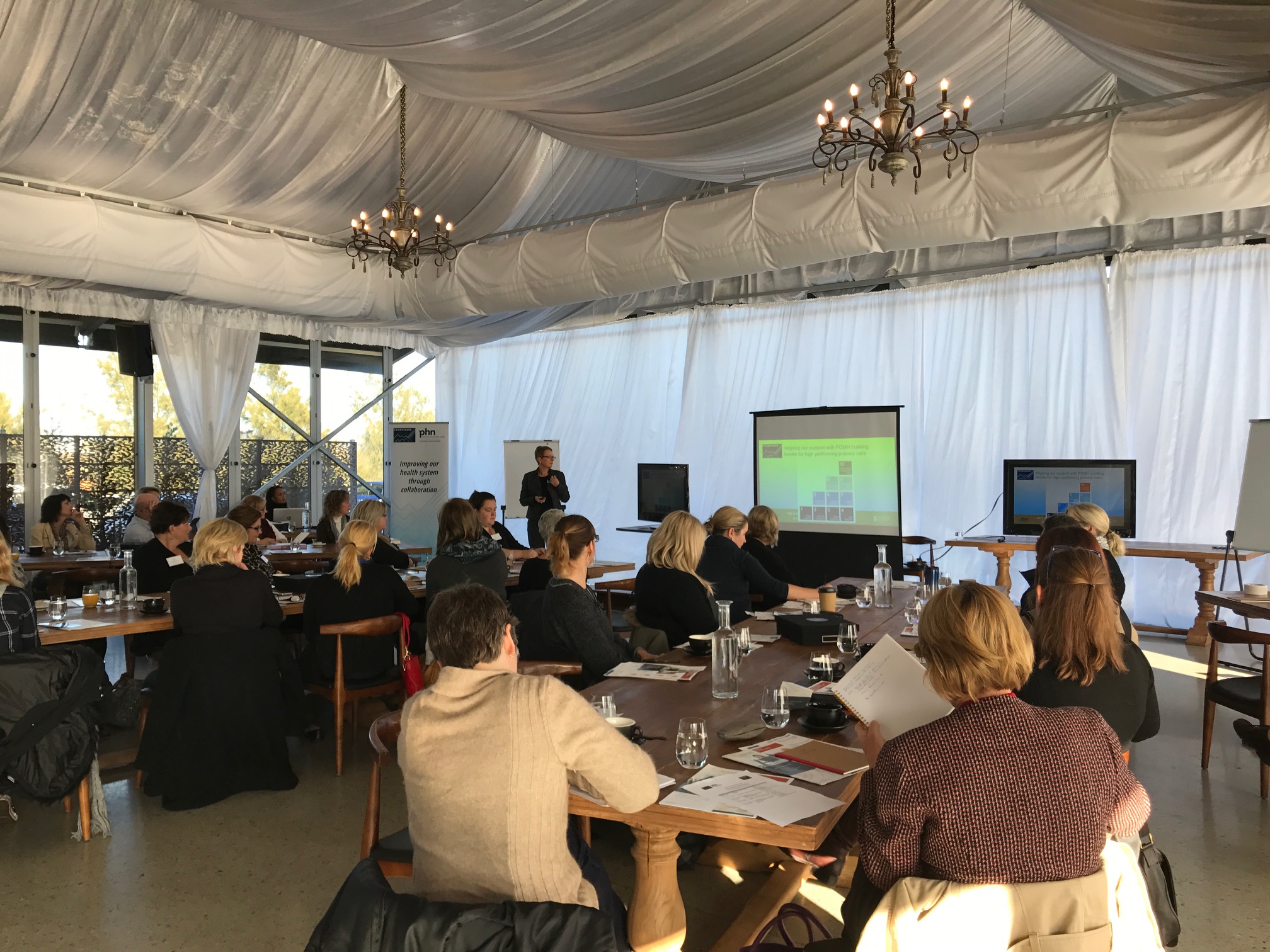 Thirty-two practice managers representing 27 practices throughout the Southern region and Central Shoalhaven attended the COORDINARE Practice Managers' Development Day held at Pialligo Estate in Canberra on 6 June. The theme of the day was 'Get Ready', with managers coming together to focus on 'Leading your practice into the future'.
Dianne Kitcher, CEO of COORDINARE, welcomed everyone and opened the day covering the pending Innovation Project, the building blocks of high performing primary care and the tools that COORDINARE offer to assist practices in their progress towards the Patient Centred Medical Home.
David Wenban, Managing Director, Australian Health Industry Group (AHIG) gave two presentations. 'Leadership in a changing environment' outlined steps to identify the practice manager's own type of leadership, why adaptation as a manager in general practice is so important, how to effectively influence the practice team and stakeholders and skills to lead in a changing environment. His presentation on 'Privacy' covered changes to the Privacy Act and how those changes will impact general practice. Privacy was a popular topic requested by PMs across the region and David didn't disappoint. The managers were given practical steps to implement systems and ensure privacy compliance in their practice.
Tracey Johnson, CEO of Inala Primary Care, gave a compelling and very popular presentation outlining the opportunities for practice managers, their teams and patients in the Health Care Home model. The presentation 'Health Care Home – every practice manager's opportunity' is available to download from our website here.
Katrina Otto, Principal/Owner, Train IT Medical, spoke of the importance of data accuracy and how it can be used to improve clinical and business outcomes. Katrina promoted the Sentinel Practices Data Sourcing project, covered recent advances in the My Health Record and the impending opt out system and explored new apps and technology available to patients and general practice. The presentation 'Leading your practice in the digital era' is available on Katrina's website here.
We received positive feedback with attendees indicating they valued the high calibre of speakers, the relevance of the topics, receiving an update on the importance of data quality and their obligations regarding privacy. Practice managers who attended said it was the best education event they had been to and there was "excellent content – everything was relevant and totally useable." They found it useful hearing about changes ahead in general practice and the "great presenters created lots of dialogue and food for thought."
David Wenban's presentations are available on request from Ruth Berghan at the Australian Health Industry Group ruthb@austhig.net.au.