Life After Bushfires: A new digital health resource from SANE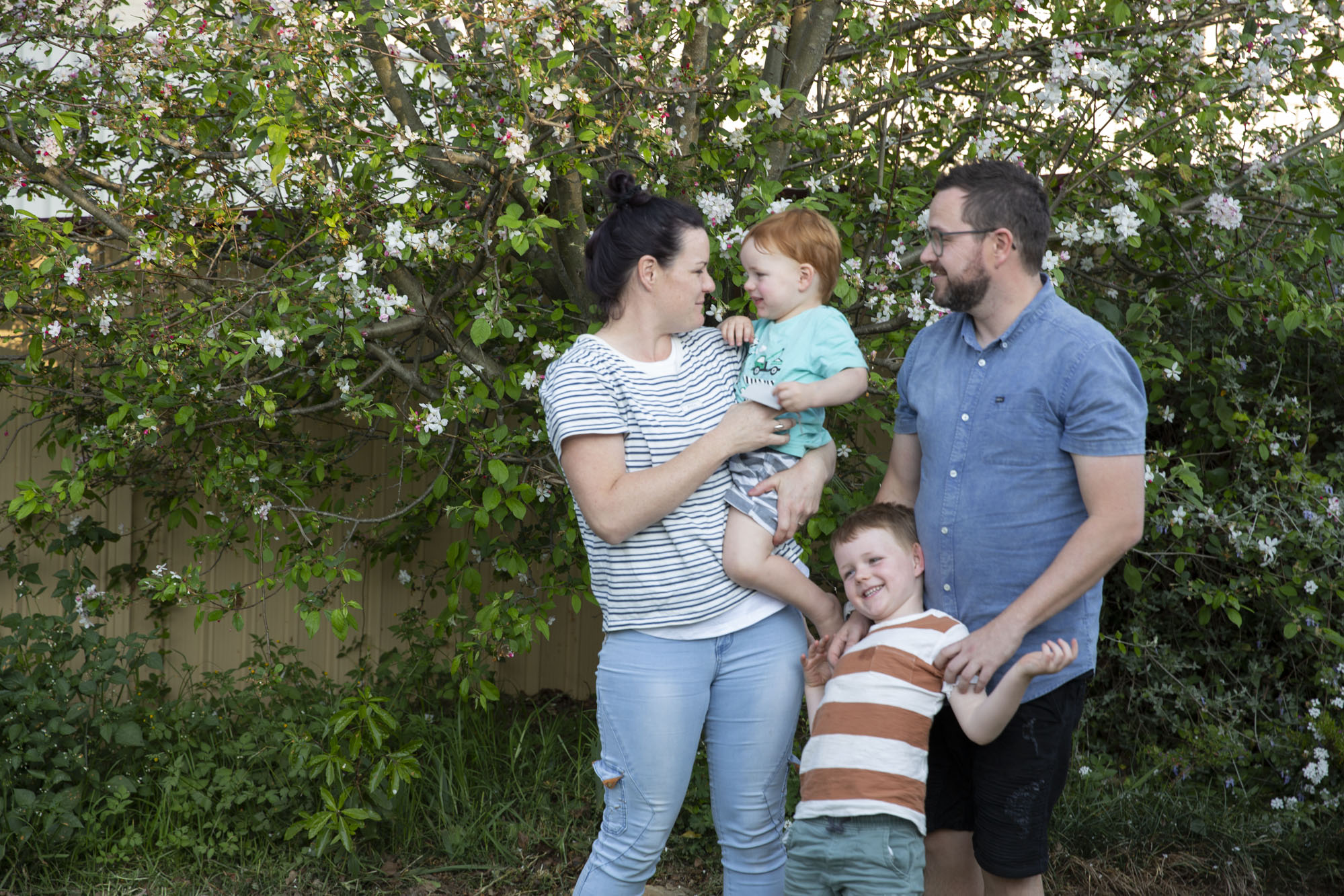 Last year's bushfire season was unprecedented, and there have been far-reaching mental health impacts for many people.
SANE is proud to launch a new digital mental health resource, Life After Bushfires, primarily designed to help South Coast NSW residents to focus on their mental wellbeing as part of their bushfire recovery.
Life After Bushfires includes real stories from local residents affected by complex mental health issues and provides information, tailored support services and connection.
Grace (pictured, with her family) is a resident of Long Beach, Batemans Bay and has a diagnosis of post-traumatic stress disorder, post-natal depression and anxiety.
She was hypervigilant during the bushfires and was heartbroken to see her parents' home where she had grown up destroyed. The strategies she used to manage her mental health were no longer working, her head was not clear and she felt like she was out of control.
"It's hard when you suffer from anxiety as it is. And then when you are faced with the fear and devastation that the bushfires bring it's even harder," said Grace.
"I think what we go through makes us bigger stronger people. I'm hopeful that by sharing collective experiences through Life After Bushfires we can learn from and understand what people have been through, and what they may still be experiencing."
SANE CEO Jack Heath notes, "The mental health impacts of traumatic events like the bushfire crisis can be huge, and long-lasting. For people with a history of trauma or a complex mental health issue, this is particularly important. These people can be incredibly resilient in times of crisis, and often step in to help others in need, but after the worst is over, the delayed impact on them can be significant."
SANE encourages you to refer your service users to Life After Bushfires, to help them find tools and support to aid their recovery, connect with others, and find different self-care strategies that may work for them.