Make the right call to get the right health care these holidays!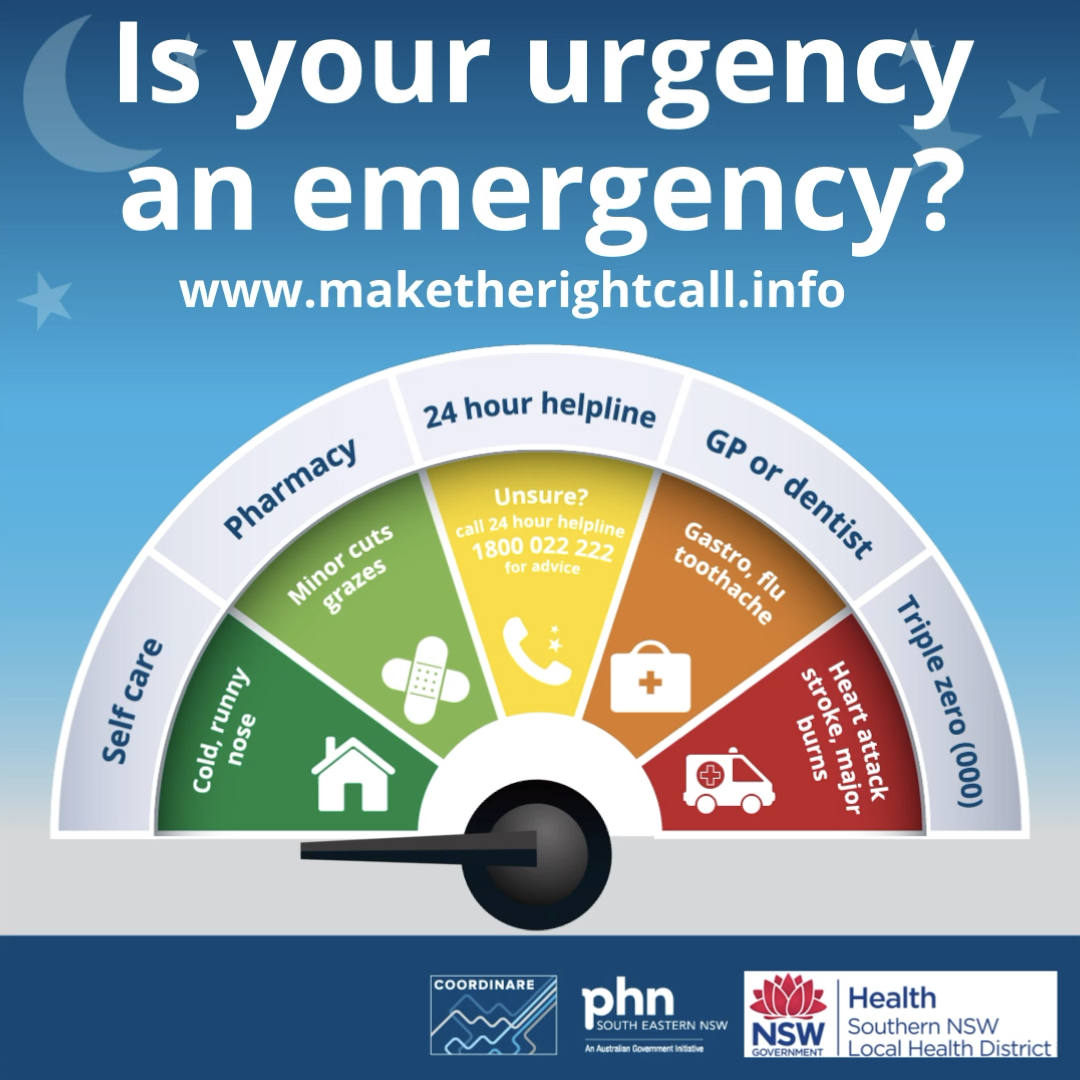 With the holiday season fast approaching, COORDINARE – South Eastern NSW PHN will continue its campaign to raise awareness of the after hours medical options available within the region.
Dianne Kitcher, CEO of COORDINARE said the campaign is aimed at local residents as well as tourists to the region.
"Unfortunately, we see a lot of people present to our local hospital emergency departments (EDs) during the after-hours period with issues or conditions which could have potentially been seen by a GP or a pharmacist," said Ms Kitcher.
"This is particularly concerning as we prepare for the holiday period and the influx of tourists who visit our region over summer. Our research shows this is often the busiest time of the year for our local emergency departments with people presenting unnecessarily with minor ailments such sunburn, minor cuts or toothaches.
"We encourage people to consider other options for medical issues that are not an emergency," she added.
The campaign encourages local residents and tourists/holiday makers to:
determine the availability and after hours arrangements of their GP, nearest general practice (details available at www.healthdirect.gov.au), pharmacy or call Radio Doctor Illawarra on 4228 5522 (if they're located between Scarborough and Shell Cove)
if that is not an option, call the after hours GP helpline (1800 022 222) for medical advice and support
call 000 in a medical emergency or attend their nearest emergency department for a serious illness or injury
For more information go to www.maketherightcall.info.