My Health Record in general practice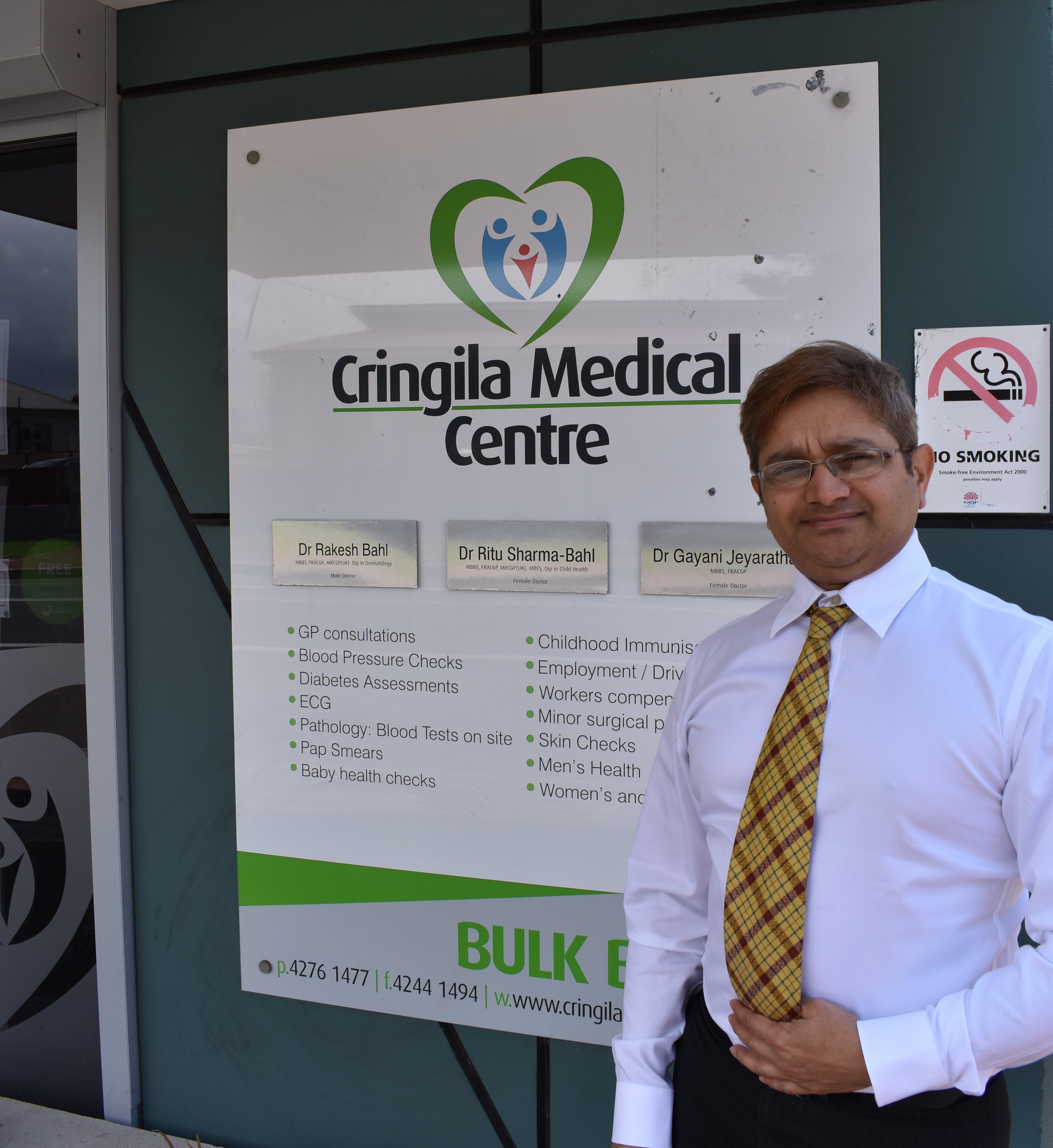 Cringila-based GP, Dr Rakesh Bahl, shares his thoughts on the potential of digital health and says the more we utilise My Health Record the more useful it will become.
Cringila Medical Centre has been using My Health Record for a number of years, and has realised the potential the system has to improve patient care. Having access to a patient's up-to-date electronic record, means that Dr Bahl and other treating healthcare providers can access information required to make the best clinical decisions.
"Digital health benefits me as a GP – there is no doubt about that," said Dr Bahl.
"My Health Record is especially helpful for those patients who take multiple medications and may not know the name or the dosage.
"A patient may not be able to recall when their last pap smear, vaccination or other tests were done. In some cases, it may have been only a few months ago and yet they have no recollection," he added.
In these instances, My Health Record can be extremely helpful and has a lot of advantages – as long as the data is available.
"We need all hospitals, pharmacists, allied health professionals and GPs to be adding information because if a patient goes to another hospital or clinic and important details are not added to their record, then there will be gaps in-between," he added.
Dr Bahl believes privacy and security of clinical information is of utmost importance to patients, and so he discusses the benefits of having a My Health Record along with addressing any of their concerns.
"The main concern patients have is around how their data will be used or potentially misused. In this digital age, it's important patients understand the security protocols so they can make an informed decision about My Health Record," he said.
To support the privacy and security of key health information on My Health Record, multiple features are in place that assist individuals to secure their information. Codes can be set to restrict access to their records and to specific documents, or to restrict access to specific healthcare providers.
System-wide security controls include strong firewalls, anti-virus scanning of uploaded documents, audit logs and system monitoring. Individuals can view the audit log on their record and report suspicious activity to the Australian Digital Health Agency.
Recent amendments to the My Health Record Act have added additional privacy features to My Health Record and will act to ensure the continued promotion of better health outcomes.
"With the right data available, My Health Record can be even more productive and beneficial to us all," Dr Bahl added.
Records will be created for every eligible Australian who wants one. Once created, you'll be able to log in to your My Health Record through your myGov account to start managing your information and preferences.
Your healthcare providers will also be able to start uploading and viewing information in your record. You can permanently delete your record at any time, and if you change your mind, you can also re-register for one in the future. To find out more visit myhealthrecord.gov.au or call 1800 723 471.