My Health Record in pharmacy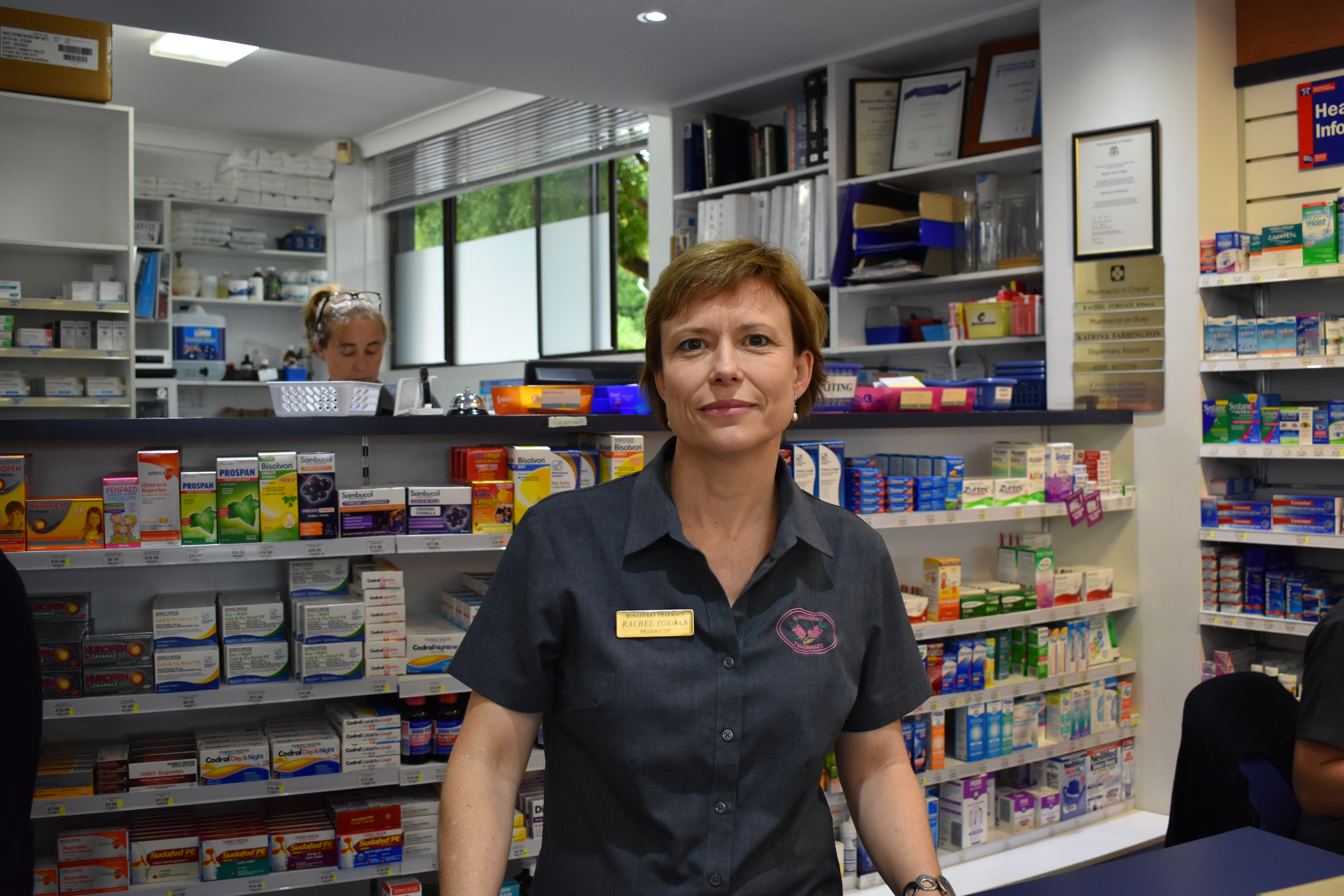 Bomaderry-based pharmacist, Rachel Forgan, says access to My Health Record provides vital information to help her deliver better informed patient-centred care.
"Pharmacies play a significant role in helping patients understand their medications and ensuring their prescriptions are safe," said Rachel.
"Without a My Health Record, we rely on the patients' own recall of their medication and conditions when dispensing prescriptions or selling over the counter medication. Although this can be easy for some patients, others struggle to remember these details.
"My Health Record also provides pharmacists with important patient information such as blood test results which show cholesterol, potassium or iron levels, as well as when a digoxin and antiepileptic drug level was last done," she added.
Bomaderry Pharmacy looks after a local residential aged care facility and in some instances find themselves without a patient's full history or all the relevant information at hand.
"A common scenario is that of an elderly couple living at home, where one suffers from dementia and the other is the full-time carer. If the carer has a health emergency and ends up in hospital, respite care must then be sought for the spouse but because of their dementia they have no idea of their medication. In this situation, My Health Record provides us with important health and medication information, without us having to rely on other people or spend time finding missing details," said Rachel.
"Sometimes it can be surprising how little a family member will know about somebody, especially if they haven't told them the full extent of their health condition," she added.
Having access to information about a patient's hospitalisation and medication management – through discharge summaries and the medicines view features of My Health Record – will also enhance the care pharmacists can provide patients and minimise the risk of medication misadventure.
"If a patient has gone into hospital with a severe allergy or they're making big changes to their medications, that's the type of thing I need to know immediately," said Rachel.
"A discharge summary also gives me information outside just the medicines. If the patient has dementia or other things going on, then it's not just about the medications. I need to make sure there is someone who is taking care of that patient and understands."
Recent changes to the My Health Record legislation have seen increased security and privacy protections for individuals who choose to have a record. These changes will ensure that My Health Record continues to promote better health outcomes and protect the privacy and security of people's health information.
A My Health Record will be created for all Australians in 2019, unless they choose not to have one. Those who decide not to have a record can opt out until 31 January 2019 by visiting myhealthrecord.gov.au or calling 1800 723 471.