New target COVID vaccination rates for South Eastern NSW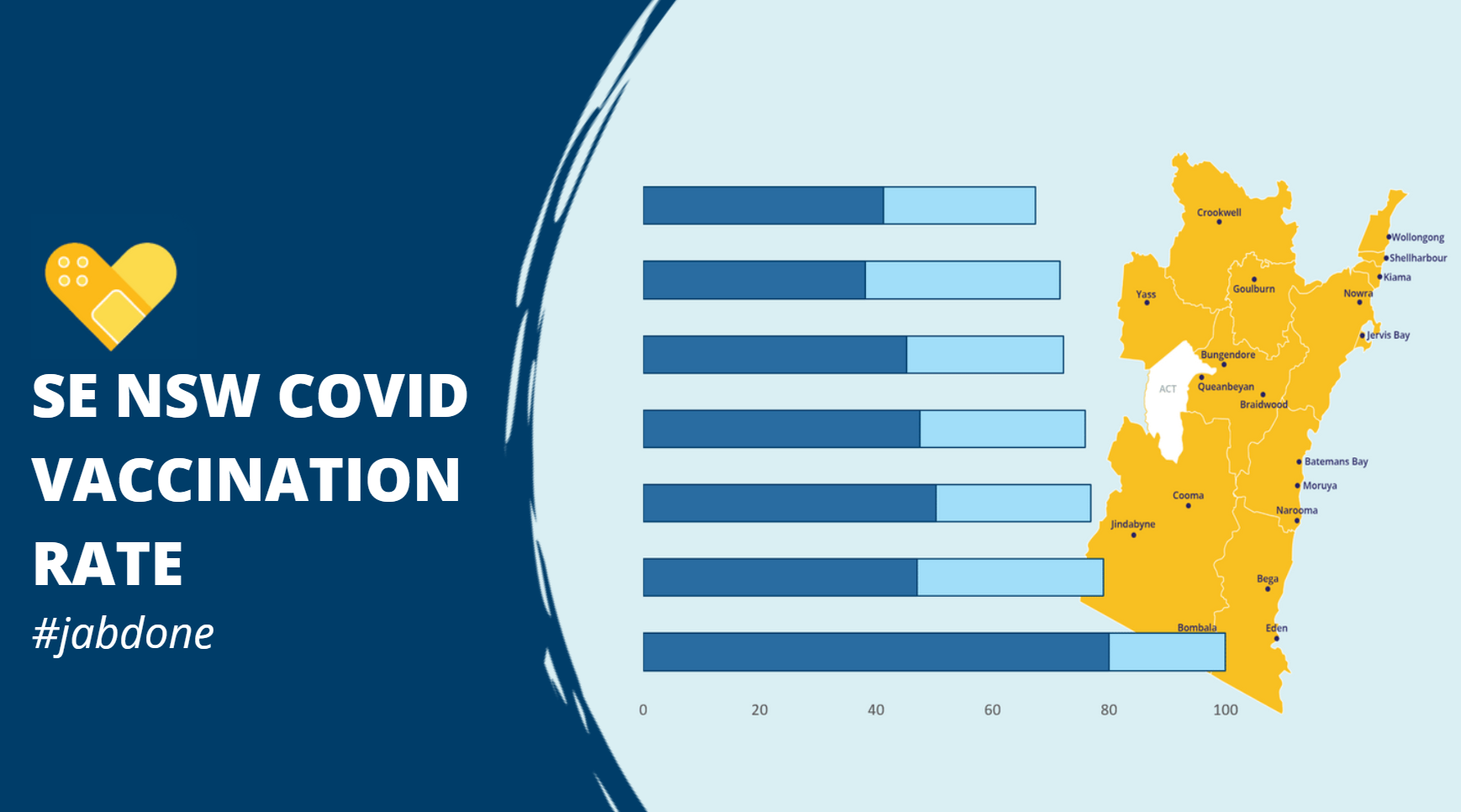 COORDINARE is working to achieve 100% COVID vaccination rates, with all Local Government Areas (LGAs) in South Eastern NSW recently passing the Government's 80% COVID vaccination target, thanks to the combined efforts of the health workforce and the local community.
Data released by the Department of Health each week highlights the percentage of people aged 15 and over who have received first and second COVID vaccine doses in each Local Government Area. You can see the COVID vaccination rate for SE NSW LGA's in the below graph.
Please also see the latest local Aboriginal and Torres Strait Islander COVID-19 vaccination rates for SE NSW in the graph below:
View COVID-19 vaccination – Geographic vaccination rates - Local Government Area (LGA) report here.