Updated NSW Health Alert: Zika virus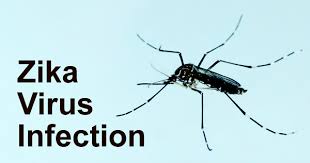 An updated health alert for zika virus has been released by NSW Health following outbreaks in the Pacific, and Central and South America.

Zika virus infection is an illness caused by the Zika virus that is spread through the bite of infected mosquitoes. The virus is closely related to dengue virus and can cause a similar illness. The infection often causes no symptoms but when it does the illness is usually mild and lasts 4-7 days. Symptoms of Zika virus infection arise 3-12 days after being bitten and may include fever, a rash, headache, red eyes, muscle aches, and joint pains.
Due to the concerns about the possibility of severe outcomes for unborn babies, women who are pregnant or could become pregnant, should consider delaying their travel to areas with active outbreaks of Zika.
For more information refer to the Information for NSW General Practitioners (released on Friday 19 February by Health Protection NSW) or see the Zika virus health alert (issued by NSW Health).