Nursing in a Practice of the Future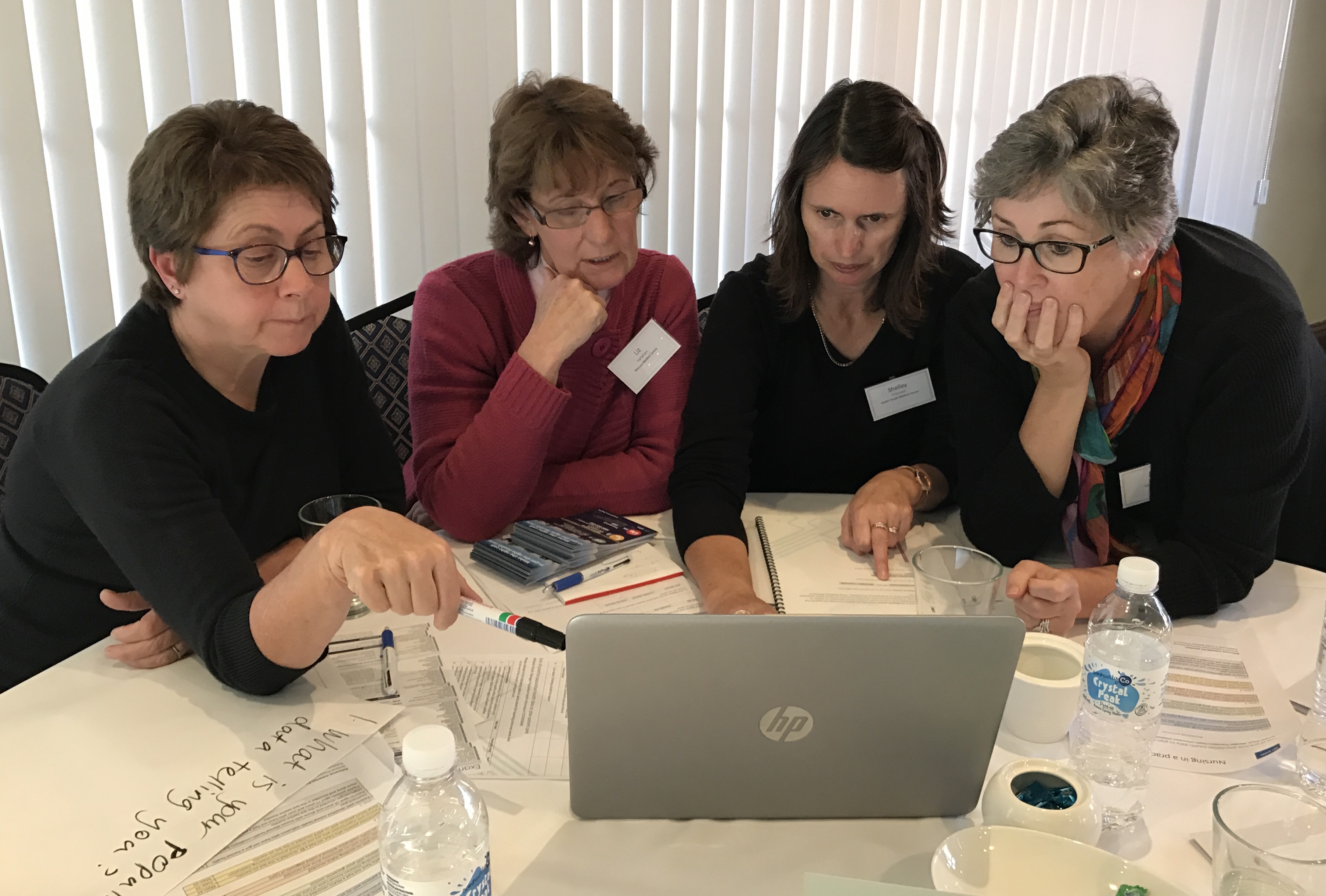 Twenty-two practice nurses representing 15 practices throughout the South Eastern NSW region attended the COORDINARE Practice Nurse Development Day in Bungendore on 25 May. This group, with more than 400 years of combined nursing experience, came together to focus on Nursing in a Practice of the Future.
Kym Poyner, Wellness Consultant, APNA Australian Best Practice Nurse in Chronic Disease Award Recipient and Founder of MediCoach, gave a compelling presentation outlining why now is the right time for care coordination, how to use motivational interviewing to develop patient centred care plans and how practice nurses will play an integral role in general practices of the future.
Abhijeet Ghosh, COORDINARE Population Health Information Manager, encouraged nurses to use their own practice population health data to achieve better health outcomes for their patients. His presentation of local data brought home the importance of ongoing data cleansing activities and identified opportunities for improvement. Attendees worked collaboratively using innovative tools and resources to review 'dummy' practice data in key chronic health areas of mental health, diabetes, COPD, cardiovascular disease and renal impairment. Using their findings and drawing on their collective experience, the nurses developed action plans and discussed how these would be implemented.
Attendees gave positive feedback about the usefulness of the day, some made plans to visit each other's work places and one practice nurse wrote, "This was a really informative session. For me the start of a new approach and change in my practice nursing." Based on the enthusiasm and expertise demonstrated in this workshop, we are confident the population of South Eastern NSW is in safe nursing hands!
Practice Manager and Reception Development Days will be held on 6 and 7 June at Pialligo Estate ACT. Register now >