Patient Experience Symposium 2017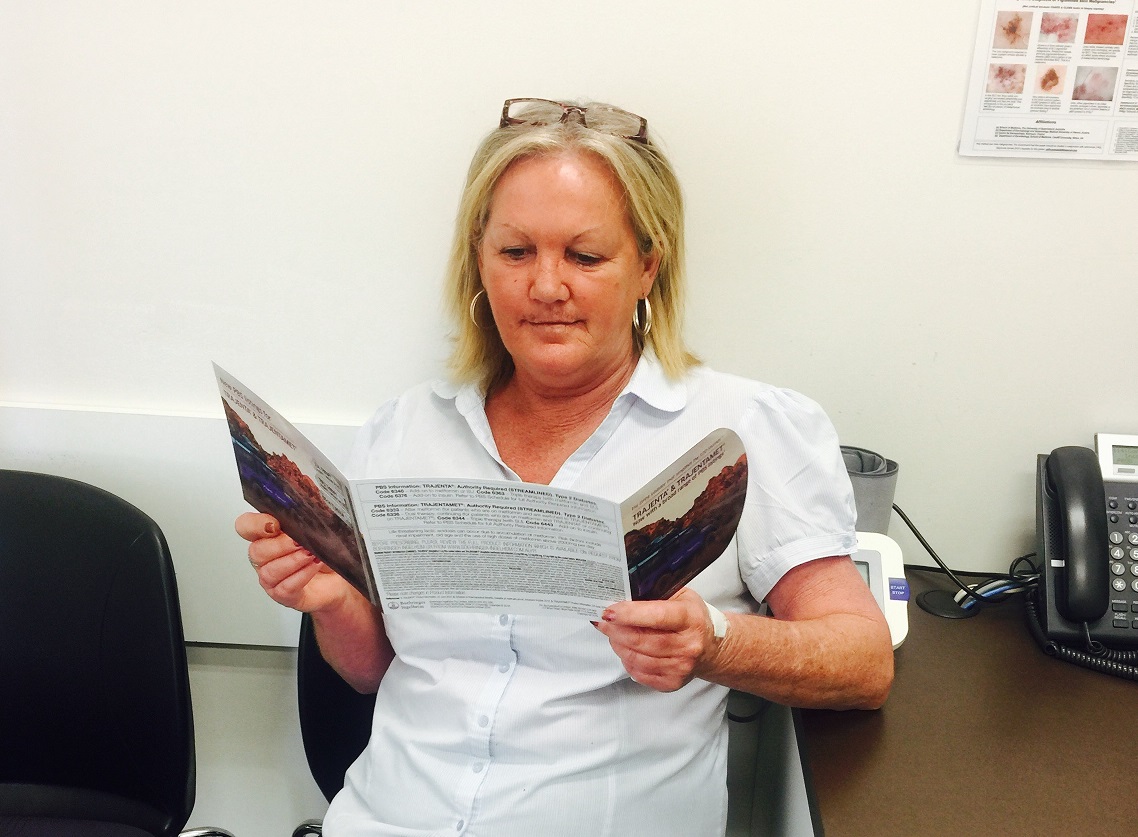 COORDINARE recently offered interested health professionals the opportunity to attend the 2017 Patient Experience Symposium, held by the Agency for Clinical Innovation, in Sydney from 2-3 May.
Tracey Hutton (pictured), Nurse Manager at New Albion Medical Centre, Shellharbour City General Practice and Thirroul Medical Centre attended and shared her experience:
"I had the invaluable opportunity to attend the 2017 Patient Experience Symposium at the Masonic Centre in Sydney on 2-3 May. It was attended by around 600 people from all over NSW - including Doctors, Nurses, IT people, researchers and allied health professionals as well as consumer representatives.
The Symposium featured a number of high profile speakers including the entertaining Jason Wolf from The Beryl Institute, USA. The event was sponsored by NSW Agency for Clinical Innovation, NSW Clinical Excellence Commission, NSW Health, NSW Cancer Institute and HETI.
It provided a forum for people to present innovative work and initiatives aimed at improving patient care in NSW. The event provided the opportunity for people to come together to network, to learn and to share their ideas, work and projects addressing the patient experience, thereby building knowledge about this evolving aspect of care.
Some topics covered were patient reported experiences as a measure of health system performance, patient experiences and perceptions, improving the patient experience through shared electronic health records and measuring clinical outcomes, and how to use them as a mechanism for positive change.
The presentations were very informative and showed the importance of patient opinion and experiences, the importance of accurate transfer of information both written and verbal, and how to monitor patient reported measures and outcomes for the benefit of the patient. It demonstrated how we as nurses, along with all health professionals, can improve the patient experience.
Overall, the symposium provided a unique perspective on the healthcare system that can only come from asking about personal experiences. It showed how to identify and report on the strengths and weaknesses of healthcare, and of healthcare systems.
The Symposium was fun with interactive workshops, guest speakers and healthcare consumers sharing their own stories and opinions. All this contributed to us leaving with a better outlook and to realise the importance of good patient care and relationships."
Tracey Hutton
Nurse Manager for New Albion Medical Centre, Shellharbour City General Practice and Thirroul Medical Centre