Perinatal depression and anxiety (PNDA) awareness campaign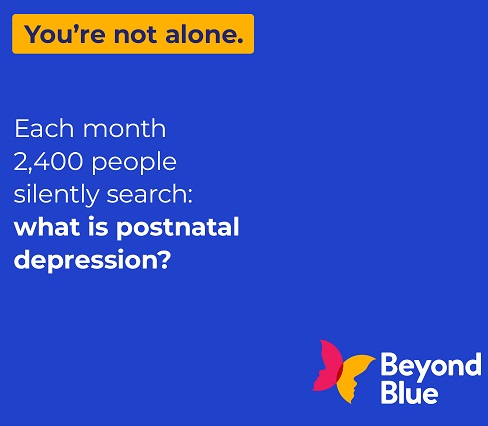 Antenatal depression or anxiety during pregnancy affects up to one in 10 women in Australia. Up to one in six women experience postnatal depression or anxiety, during the first year following childbirth.
Collectively, these issues fall into the category of 'perinatal depression and anxiety' or PNDA, which affects around 100,000 Australian families each year.
Some aspects of life as a new mum, such as sleep deprivation and increased stress, are risk factors that can lead to perinatal depression and anxiety. It is important to seek support early, as this condition generally won't go away on its own.
Separate from perinatal depression and anxiety, many women experience the 'baby blues' between the third and tenth day following childbirth, due to changes in hormone levels.
Beyond Blue's Mums' mental health checklist is a great place to learn more and seek support. The checklist is a set of 10 questions that can help new mums and health professionals get a better sense of how they're tracking.
New dads or dads-to-be can complete the Dad's Stress Test, a version of the Kessler Psychological Distress Scale (K10).
Beyond Blue has also developed a range of free resources to help new and expectant mums, dads, partners and family members to identify if a new parent isn't coping. They also explain some of the common emotional challenges faced by new and expectant parents and offer practical advice on how to deal with them.
Go to beyondblue.org.au/resources for more information.