Regional cancer screening annual report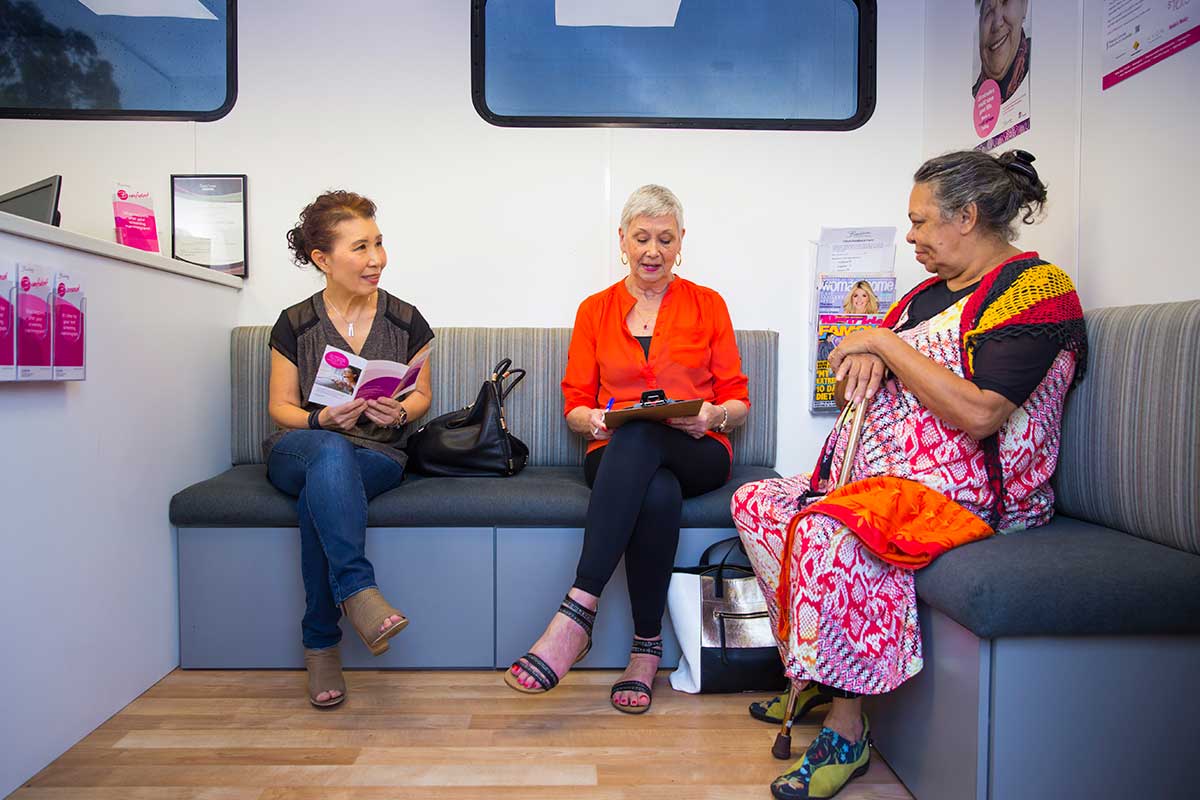 COORDINARE has released its annual report of cancer screening results for South Eastern NSW, providing a snapshot of the region and the figures across all local government areas (LGA) in the region during 2015-16 for all three existing national programs – BreastScreen, National Bowel Cancer Screening Program and the National Cervical Screening Program.
There have been encouraging improvements in some areas, however, there is still plenty of work to be done. The report provides clues as to where general practices can focus their efforts to encourage greater participation in screening.
Improvements that have occurred compared to the previous year include:
regional rates for breast, bowel and cervical screening increased compared to the previous year
our participation in breast, bowel and cervical screening is higher than the state average. This is most noticeable in bowel screening where we are the number one PHN out of 10 in NSW with a rate of 41.5% compared to the state average of 37.8%
breast screening participation by Aboriginal women rose slightly from the previous year
participation by CALD women has increased slightly
women had higher bowel screening participation rates than men.
Some of the areas that the report shows need attention include:
areas with the lowest participation rates in our region are Yass Valley with BreastScreen coverage at 51.9%, Goulburn Mulwaree with cervical screening at 45.7% and Queanbeyan with bowel screening at 36.2%
participation by Aboriginal women in breast screening continues to be low
younger women aged 20-34 years have lower participation rates for cervical screening than older women aged 35-69 years. This trend also occurs with breast screening, where women aged 50-59 have a lower rate than women aged 60-69
men have lower participation rates than women for bowel screening.
One group at risk of under-screening are Aboriginal and Torres Strait Islander women. Katungul Aboriginal Corporation Community and Medical Service has been working to reduce the gap by arranging group screening clinics for women. The program is coordinated by Moruya, Bega and Bateman's Bay sites and was developed in collaboration with COORDINARE and Breastscreen NSW.
Katungul's Moruya site has been organising clinics every six to eight weeks and the groups have become so successful that they are now being run monthly.
Recheal Daley, Registered Nurse, has led the initiative at Moruya targeting women over 40 who present for pap smears, providing education and helping to put them at ease about having breast screening. She coordinates bookings with Breastscreen and arranges group transport to the Breastscreen clinic.
Clients in the group program travel to local medical centre, Dr McKay's Centre, where they can meet in a relaxed, private environment prior to each woman going to the BreastScreen service for screening. Over time many of the women have become more confident about booking their own appointments and attending Breastscreen by themselves.
"The program has resulted in reduced fear of screening as women realise it's not as bad as they feared," says Recheal.
There are now three options for women: being part of the group visit, having Katungul make the appointment for them then attending on their own, or arranging their appointment independently of Katungul.
Another benefit has been Katungul and the women being able to provide suggestions to Breastscreen about how they can improve the service for Aboriginal and Torres Strait Islander women.
Recheal explains that as word has spread more women are now coming in and asking for the service.
"I've got mothers, daughters and granddaughters coming through wanting to have the same," she says.
"Discussion about breast screening has become more part of everyday conversation."