Roll out of National Disability Insurance Scheme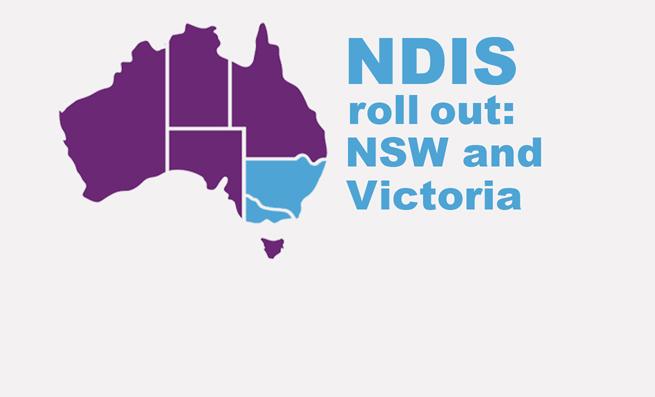 The Commonwealth, New South Wales and Victorian governments signed the first agreements for the full rollout of the National Disability Insurance Scheme (NDIS) on Wednesday 16 September.
The signings confirm the joint commitment of the Commonwealth, New South Wales and Victorian Governments to people with disability, their families and carers.
The agreements give certainty to around 140,000 people with disability in New South Wales and around 105,000 people with disability in Victoria. They also give certainty to their families and carers.
Together, the signed agreements with New South Wales and Victoria cover more than half of around 460,000 Australians and their families who are expected to be eligible for support from the NDIS when it is fully rolled out.
The NDIS is one of the largest social policy reforms in Australia's history. Working together, our governments are building a sustainable scheme that will stand the test of time.
Transition will begin in July 2016, with a geographical roll out moving from region to region, covering all eligible people under 65.
The region-by-region roll outs will ensure service providers have time to grow, to meet the needs of their clients and to meet demand.
In New South Wales, the rollout will start with the Central Coast, Hunter-New England, Nepean-Blue Mountains, Northern Sydney, South-Western Sydney, Western Sydney, and Southern New South Wales regions.
The Illawarra-Shoalhaven, Mid North Coast, Murrumbidgee, Northern New South Wales, South-Eastern Sydney, Sydney, Western New South Wales, and the Far West regions will start entering the scheme from July 2017.
The agreements are a huge accomplishment for the people of New South Wales and will ensure people with disability in these states have access to the lifetime choice and support they need.
There may be local information sessions held and once details are known we will provide further details.
Find out more: http://www.ndis.gov.au/