Spotlight on Jindabyne Medical Practice's paediatric specialist telehealth hub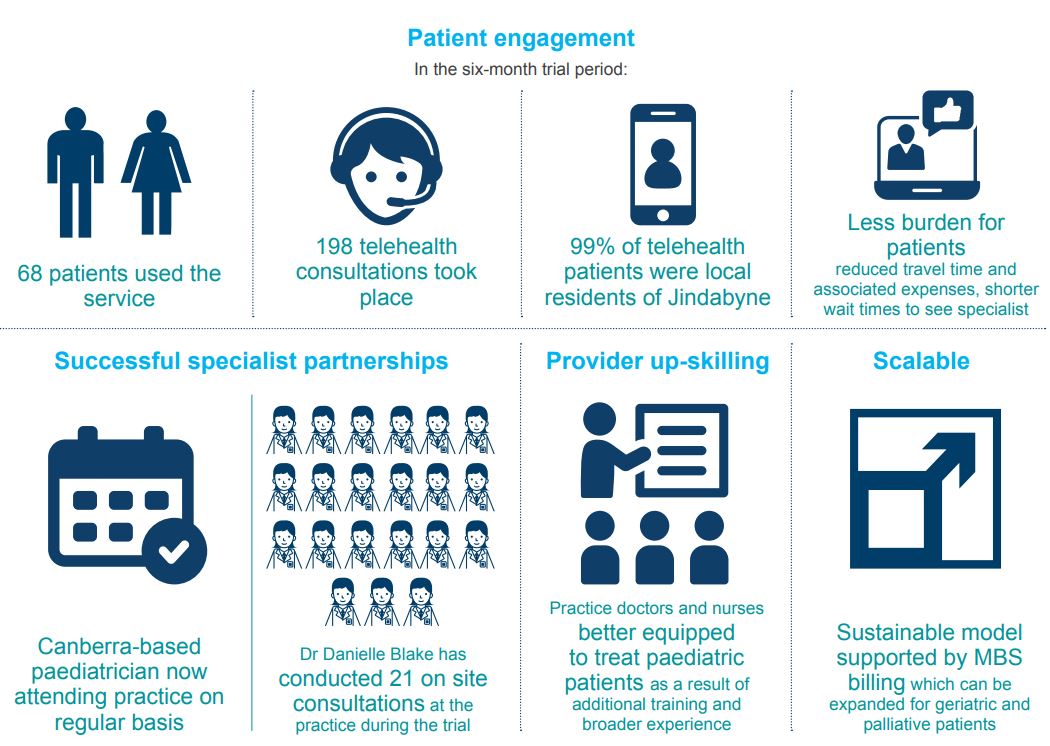 In 2018, Jindabyne Medical Practice implemented a paediatric specialist telehealth hub to facilitate more flexible and responsive access to specialist care for their patients. During the six-month trial implementation, the practice was able to upgrade its telehealth facilities and upskill staff in privacy and protocol systems.
Local promotion across internal and external channels resulted in a significant increase in telehealth paediatric consultation with specialists in different geographic locations - mainly Canberra, Sydney and Bega. The practice has since continued with the service and are looking to establish telehealth arrangements with specialists of other disciplines. If you would like to read more about this great initiative, visit http://bit.ly/telehealthhub.
For further details on the steps involved to implement this model of care, visit http://bit.ly/MOCtelehealthhub.
For more information or support, contact your Health Coordination Consultant or phone COORDINARE on 1300 069 002.