Summary of COORDINARE's Baseline Needs Assessment and Activity Plans now available!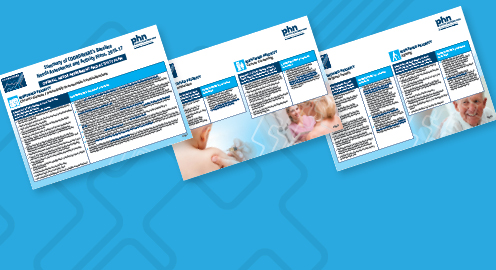 COORDINARE has just finalised our Baseline Needs Assessment which analyses health and service needs within South Eastern NSW, and prioritises activity to address those needs.
Our approach involved obtaining data from a range of sources including the great work conducted by the two former Medicare Locals and recently developed data snapshots, and combining that with information obtained through targeted consultation with service providers and other stakeholders.

As a result, eight priority areas have been identified for South Eastern NSW which relate directly to the national priorities and funding programs. This includes: chronic disease (and potentially preventable hospitalisations); immunisation; cancer screening; mental health; drug and alcohol; Aboriginal health; after hours services; and healthy ageing.