The future of primary care in South Eastern NSW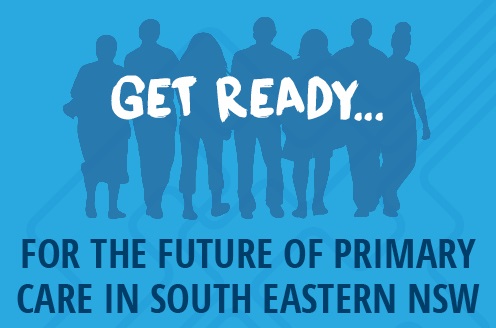 COORDINARE has been successful in our application for innovation funding to support and fund activity which will incrementally build the capacity and capability of general practices within our region to get 'ready' to be a Health Care Home, over the next two years.
This initiative aims to ensure that practices know what their capability is and what is required to more efficiently transform to a Health Care Home when this is rolled out nationally.
COORDINARE is delighted to announce that Phase One of this exciting project will start with two regional workshops next month in Wollongong and Bungendore.
We invite you to come and share your views about the support structures needed to respond to the change that will be required in general practice, and be able to continue to provide quality care into the future.
See here for a local GPs' perspective on why it is important for you to attend one of these workshops which will be led by Claire Jackson (prominent GP and researcher in models of care) and Leanne Wells (CEO of Consumer Health Forum).
There will also be consultation with others affected by this new model of care including consumers, allied health professionals and the Local Health District. This will allow us to gain an understanding of the barriers and enablers across the system in transitioning to a Health Care Home model.
For more information, contact communications@coordinare.org.au.