Beyond Blue's 'There are ways to manage anxiety' campaign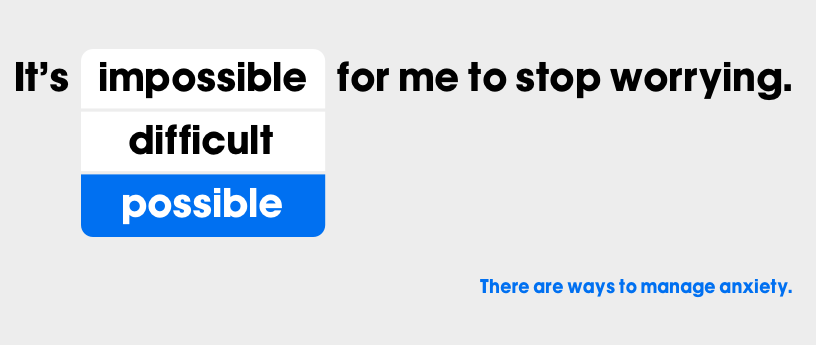 Beyond Blue has recently launched a campaign called 'There are ways to manage anxiety', encouraging people to share their experiences with managing anxiety and to help others seek support.
Beyond Blue's latest research shows that while anxiety is the most common mental health issue in Australia, people living with anxiety can wait up to eight years before seeking support for their condition.
'There are ways to manage anxiety' aims to promote help-seeking by showing the differences that managing anxiety can make in your life using personal experiences of three Beyond Blue community members.
The awareness campaign will run nationally for eight weeks across TV, search, radio, social media and other digital channels, ending 7 December 2019.
A series of videos featuring people's personal stories, fact sheets, articles and an anxiety check list are available on Beyond Blue's website. Health professionals and community members alike are encouraged to find out more at beyondblue.org.au/the-facts/anxiety.
Consider checking the Anxiety in Adults pathway on Illawarra Shoalhaven HealthPathways or the Anxiety and Depression in Adults pathway on ACT & Southern NSW HealthPathways for localised information, including details specific to Aboriginal and Torres Strait Islander peoples.