Update on the StepCare Community of Practice (CoP)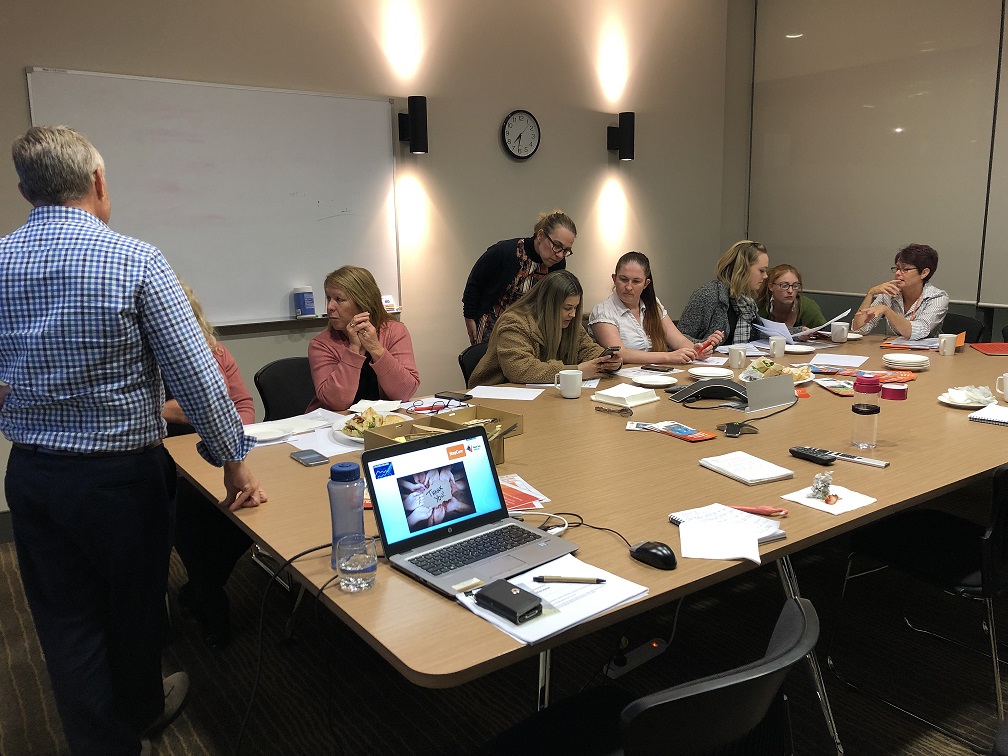 The inaugural StepCare service Community of Practice (CoP) was held on Monday 27 May. 13 staff from five practices across our region met with staff from COORDINARE and the Black Dog Institute to discuss ideas and strategies around implementing the StepCare service.
Sessions were conducted across three sites (Wollongong, Nowra, Queanbeyan) and discussed how the StepCare service is an opportunity to connect individuals to timely and appropriate mental health care. StepCare also provides an opportunity for patients to start a conversation with their GP around their mental health. Previously, many of these patients may not have felt confident in asking for help.
Locally, the StepCare service has assisted practices in supporting their communities. Approximately 250 patients have been offered the screening tablet. Of these patients:
64% completed the baseline screening
38% recorded symptoms (mild, moderate, severe).
The initiative is aimed at identifying patients who may not already be connected to care and who haven't spoken with their GP. Of those patients who completed baseline screening:
36% of patients were not attending for mental health reasons and had not previously attended GP appointments due to mental health reasons
9% of patients reported suicidal ideation and have subsequently been able to discuss appropriate management plans with their GP.
The CoP workshopped practical ideas to develop practice-specific models of care as well as activity plans to embed StepCare screening in their practice. COORDINARE would like to thank the following practices for attending:
Better Care Medical, Fairy Meadow
Campus Clinic, Gwynneville
GPH Nowra
Gunning District Community Health Service
Rutledge Plaza Medical Centre, Queanbeyan.
If your practice is keen to connect people with care and identify patients who may be living with undetected mental health concerns, please contact your Health Coordination Consultant (HCC) on 1300 069 002.
Pictured above: COORDINARE and Black Dog Institute representatives with practice staff during the StepCare CoP, Wollongong.