Worrigee Medical Centre gains grant to enhance services and support for people with mental illness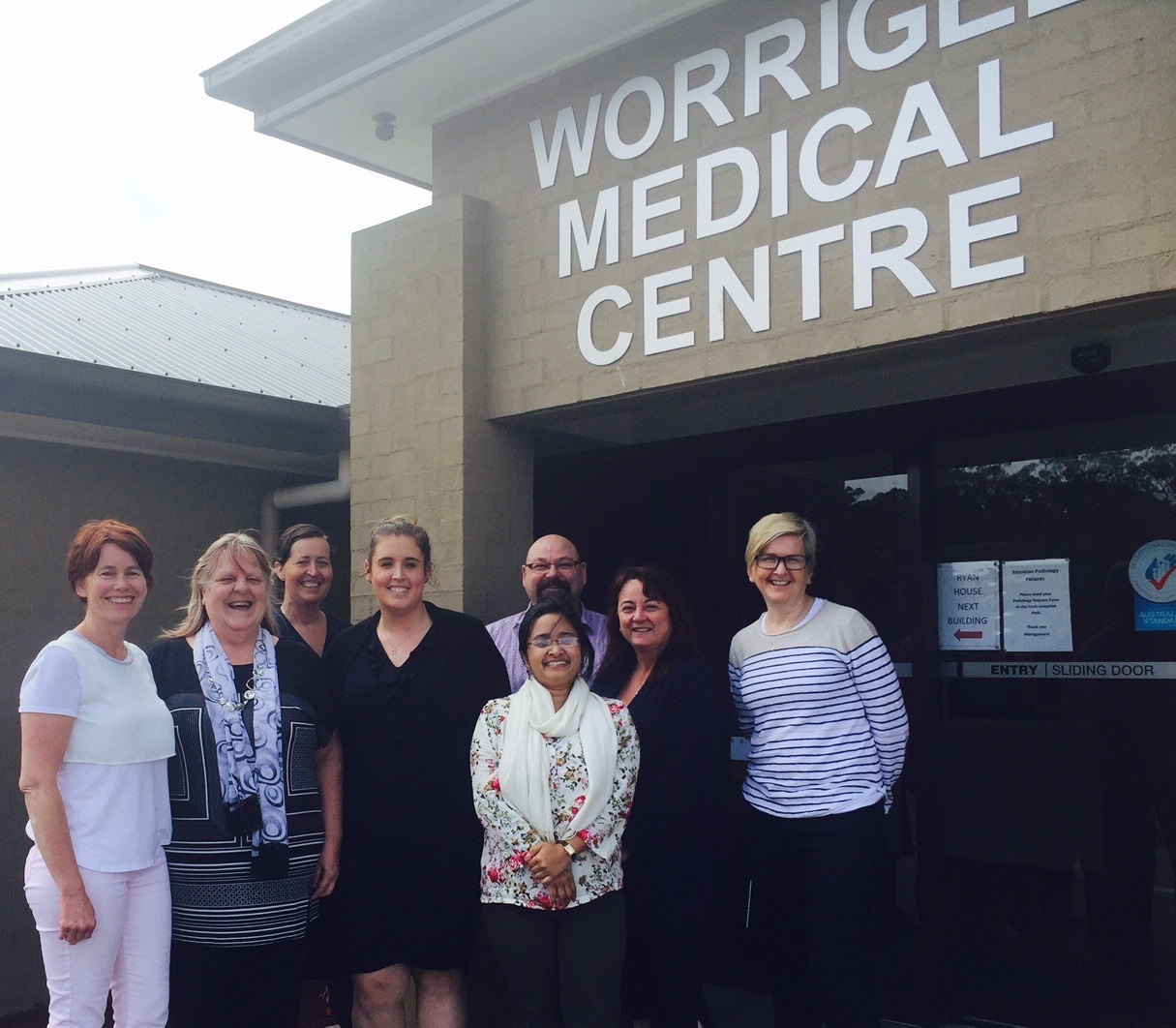 Worrigee Medical Centre has been successful in applying for a government grant to enhance the services and support they provide to people living with mental health conditions in the Nowra region.
The practice submitted an application to the Australian Primary Health Care Nurses Association (APNA), Enhanced Nurse Clinic funded by the Commonwealth Department of Health to work with service providers to develop original models of clinical care delivered by nurses in primary health care settings.
The grant has been used to further enhance the SKIP into Life clinic which was introduced by the Practice in May 2016 when a gap in the care of physical health of people with mental illness, known to reduce life expectancy, was recognised.
"Acknowledgement of the many disadvantages experienced by people with mental illness and the impact this can have on their potential to flourish was also a key factor in the development of the SKIP into Life program," said Ros Rolleston, Practice Nurse.
SKIP is a wellbeing clinic based on an innovative nurse led model of holistic person-centred care for people with mental illness. It is a free service which provides consumers with the opportunity to improve their health and wellbeing by preventing and managing chronic illness through person-centred assessment, change management support, wellbeing education, care planning, and early referral to specialist services.
Ms Rolleston said: "Patients with health concerns, including mental illness, are booked for a comprehensive person-centred assessment, where a plan of care, along with referral to supportive services, is developed in collaboration with the GP."
The practice is pleased with the clinic's progress so far as there are early indicators of patient satisfaction and empowerment.
Additionally, the clinic is supporting other practice staff in the identification and provision of effective care for people with mental illness.
"This has resulted in the practice's GPs reporting that the level of support offered by the SKIP clinic is reducing their workload and facilitating quality patient care which is a great outcome," said Ms Rolleston.
The Worrigee Medical Centre is just one of 11 sites selected for funding from more than 80 applications received by APNA.
"The team at Worrigee Medical Centre is very proud to have been chosen. The SKIP clinic is the only site selected by APNA to work specifically on improving the health of people with mental illness," Ms Rolleston added.
The SKIP into Life clinic operates every Thursday from 9am-5pm at Worrigee Medical Centre. There is currently a three week wait for appointments however SKIP has built in flexibility for on the day and urgent appointments if needed.
If you would like further details about the SKIP clinic please call Worrigee Medical Centre on 4421 6199.