Australians to decide on a smarter and safer way to share their important healthcare information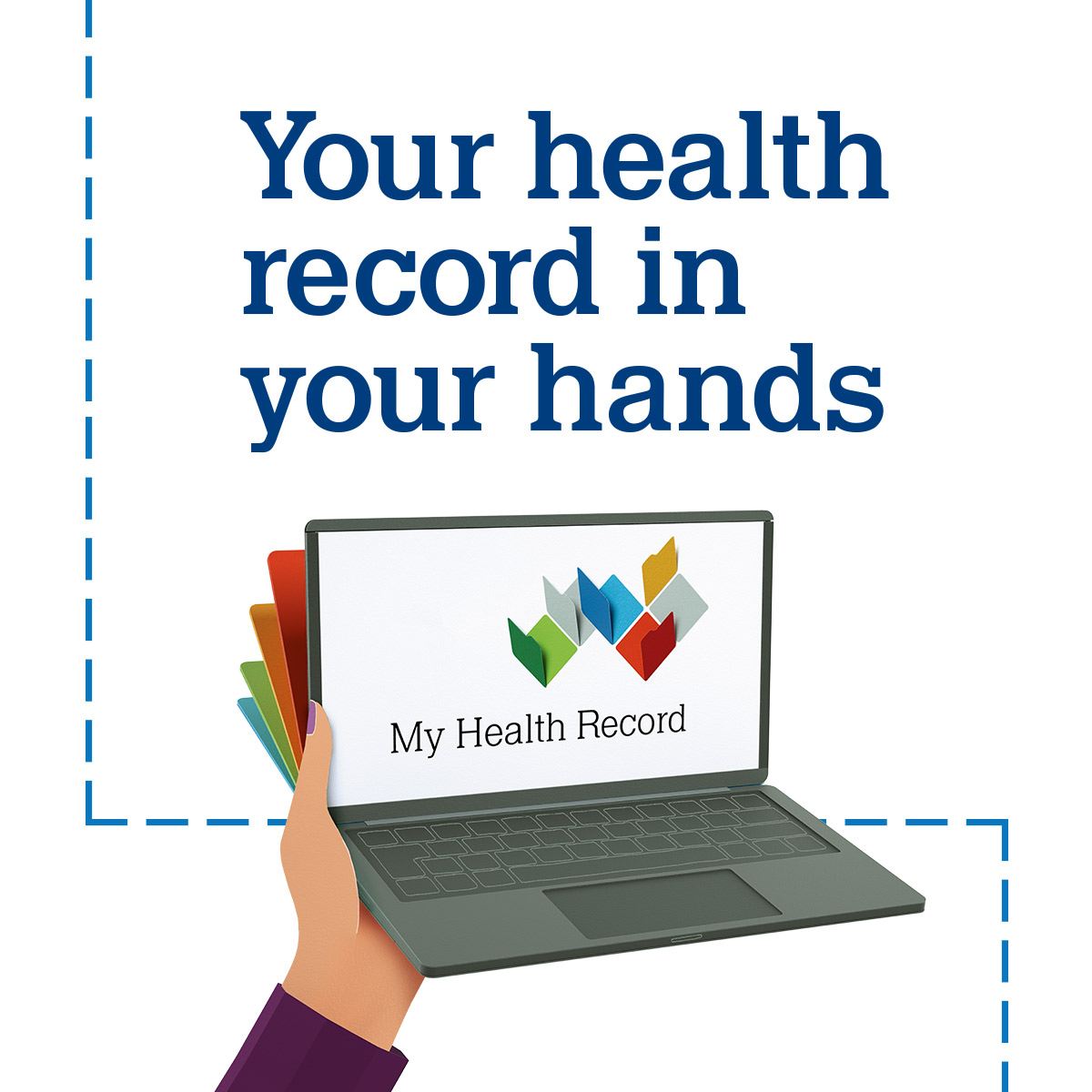 Monday 16 July marks the beginning of an extensive national community engagement and communications strategy to inform all Australians on the benefits of My Health Record and their right to opt out should they choose not to have a digital health record.
"The Australian Digital Health Agency is implementing a comprehensive communication strategy to inform the Australian public about My Health Record, its security controls and benefits and their rights to opt out. It is essential that everyone is able to make their own decision on participation," Australian Digital Health Agency CEO Mr Tim Kelsey said.
Primary Health Networks (PHN) across the country will join the Australian Digital Health Agency to engage with consumers at the grass roots level.
"South Eastern NSW PHN is very pleased to be providing education opportunities to both providers and the general public about My Health Record. In the consumer arena, people will be able to have meaningful conversations with our digital health team and attend presentations to get the facts on the system," said Andrew Gow, Acting CEO of COORDINARE – South Eastern NSW PHN.
"We are committed to providing accurate information about what My Health Record is capable of doing so that everyone can weigh up the benefits. Most people for example don't know that each person's My Health Record is empty until activated by the first medical practitioner using it or the individual opening it for the first time. Any concerns about past medical history being automatically uploaded can be debunked," said Mr Gow.
"People also might be surprised to know that they can link their record to another loved ones in the case of care situations. For parents this means they can manage their kid's account as an Authorised Representative. In the case of elderly parents, they can appoint their adult child to be a Nominated Representative to receive timely information shared by their medical practitioner. This is a great advantage for families to stay connected and involved. Being fully informed in their loved ones health journeys can bring peace of mind," said Mr Gow.
"In our area we are going to have a mixture of stalls at community expos and events, and attendance at meetings of local community groups. If a local resident has a group they belong to that they wish to have us attend, we encourage them to contact us at digitalhealth@coordinare.org.au," Mr Gow added.
The opt out period runs from 16 July – 15 October 2018 with consumers invited to visit www.myhealthrecord.gov.au or call 1800 723 471 for more information.
The Department of Human Services Mobile Service Centres will be travelling to areas within our region over the coming weeks. They provide information, assistance and support to rural and regional residents, and help people with Centrelink services and payments.
The Mobile Service Centres will also be offering assistance to those wishing to opt out of the My Health Record system – which might benefit people who find the website or phone line challenging. Find out when and where they will be travelling here.