My Health Record older Australians toolkit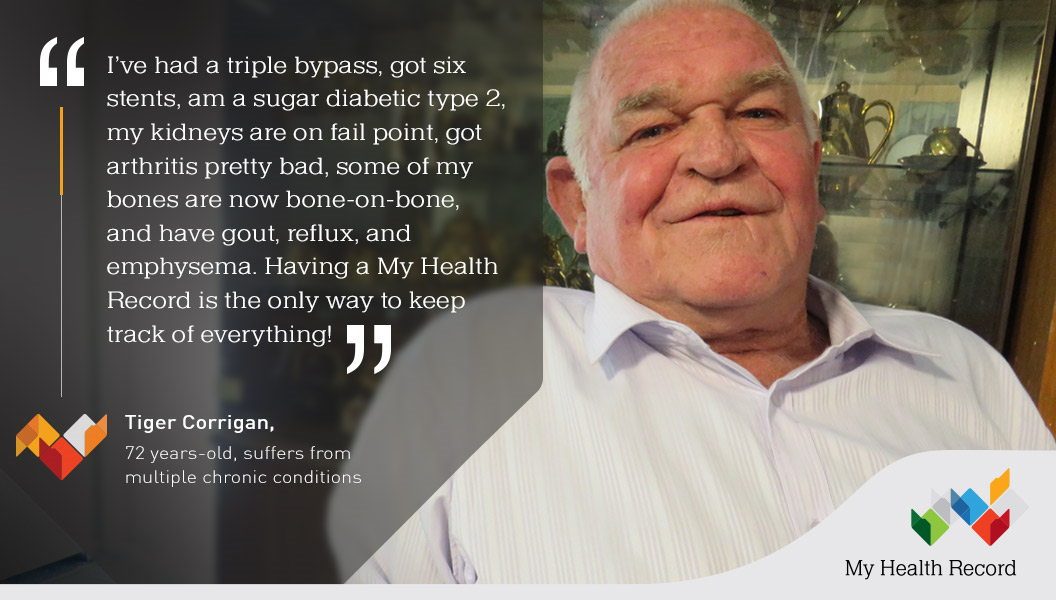 My Health Record is a secure online summary of your health information. You can control what goes into it, and restrict who is allowed to access it. You can choose to share your health information with your doctors, hospitals and other healthcare providers.
Federal Minister for Aged Care, Minister Ken Wyatt, has called for Australians, especially older Australians, to embrace the rollout of the My Health Record, for secure, safer, more convenient care.
Following this, the Australian Digital Health Agency has released a toolkit explaining the benefits of My Health Record for older Australians.
The older Australians toolkit includes:
a fact sheet with messaging for older Australians who travel a lot, take multiple medications, are in aged care or wish to upload their wishes if they can no longer communicate - through an Advance Care Plan
a fact sheet on Advance Care Planning
a 'post card' graphic and quote of Dot Price (70 years) from Albany W.A who is passionate about Advance Care Planning
a case study video.
To register for a My Health Record, go to www.myhealthrecord.gov.au or call 1800 723 471.
Access the older Australians toolkit resources here.