headspace Yass celebrates milestones
headspace Yass will celebrate two significant milestones today - its official opening and first birthday!
To mark the occasion, Kristy McBain MP (Member for Eden-Monaro) will officially open the service along with Eugene McGarrell (Mental Health Manager, COORDINARE – South Eastern NSW PHN), Professor Debra Rickwood (Chief Scientific Advisor, headspace National), Jenny Valdivia (Executive Manager Primary Health, Grand Pacific Health) and local young people from the community.
For 12 months, headspace Yass has been operating as a satellite service linked to headspace Goulburn, providing young people aged 12 to 25 access to youth-friendly, free and confidential mental health, alcohol and other drugs and vocational support services in their local area.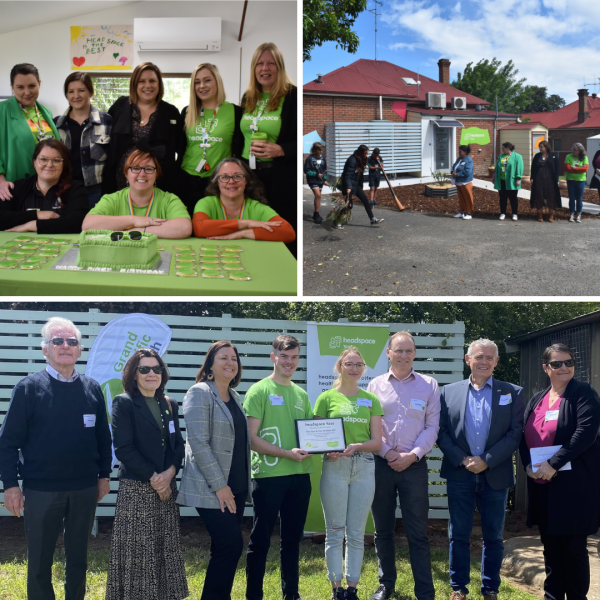 (Pictured - headspace Yass official opening and one-year anniversary event)
According to Jessica Seckerson, a member of the Youth Reference Group, headspace Yass is quickly becoming a hub for young people in the region.
"This has not only given the youth of Yass somewhere to seek support but a sense of belonging to our community. Our centre is looking amazing and come summer an array of activities will make it a hive of activity!"
"Being able to contribute to headspace Yass through the YRG program has given me a true sense of community and it's amazing what headspace Yass has been able to achieve in just the past year alone. I wanted to make a difference in our community and believe we have achieved that and much more in such a short time, I can't wait to see what we do next," said Jessica.
Adam Phillips, CEO of Grand Pacific Health said: "The feedback we are getting is that headspace is being identified as a safe place to go. Since we opened our doors in December 2021, referrals have been growing steadily, demonstrating the need for ongoing youth-specific mental health services in the region," he said.
Kristy McBain MP said the headspace Yass services are established thanks to an incredible and coordinated local community effort.
"There have been many people who have worked tirelessly to see extend the reach and capacity of headspace – and now the whole region's community can benefit from their efforts," said Ms McBain.
"Bolstering local mental health services has been a top priority for me, particularly when it comes to the need for a headspace service for the Yass community and I'm delighted to see already having a positive impact," said Ms McBain.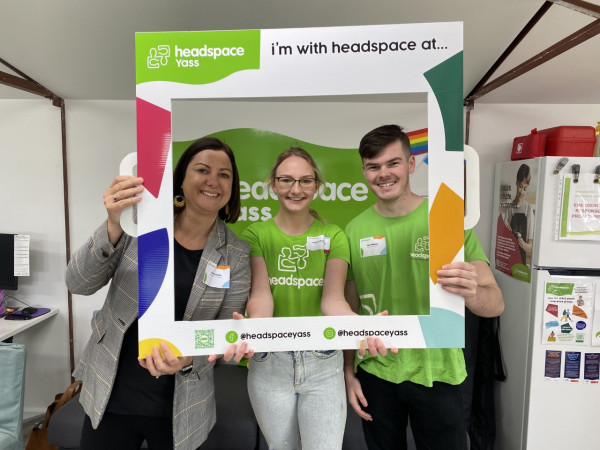 (Pictured - from left the Hon Kristy McBain MP, Member for Eden-Monaro with Helena Lansdown and Ben Williams, members of the Youth Reference Group)
Dianne Kitcher, CEO of COORDINARE, is thrilled to see headspace Yass officially launched to provide vital support for young people in the community.
"It's important for young people in Yass and surrounding towns to have somewhere they can go for support, particularly as the community recovers from recent floods and the mental health impacts of the COVID-19 pandemic. We're incredibly proud to provide that support here at headspace and encourage any young person experiencing a tough time to get in touch for support," she said.
headspace CEO Jason Trethowan said headspace was delighted to work closely with COORDINARE and Grand Pacific Health to set up the satellite service in Yass.
"I congratulate everyone involved in setting up the satellite service in Yass, ensuring that it has a regional focus and is based on local needs," said Mr Trethowan.
Young people or families wanting to access the service in Yass can do so by contacting headspace on 4824 4944. More information is available via the headspace website.
headspace Yass is funded by COORDINARE – South Eastern NSW PHN through the Australian Government's PHN program.