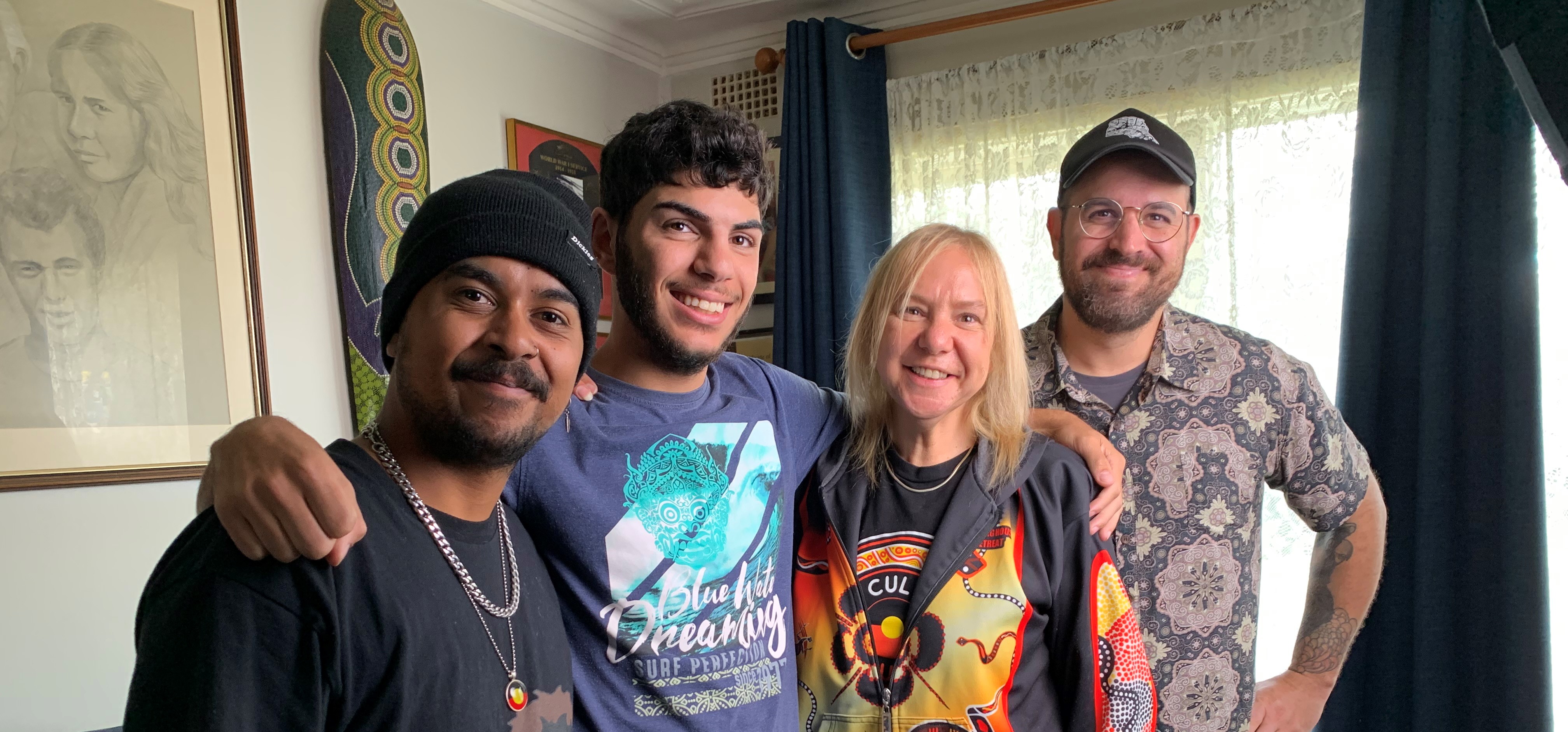 Locals yarn about NAIDOC theme 'For our Elders'
3 July 2023
This year's national NAIDOC Week 2 - 9 July is an opportunity to reflect on the theme For Our Elders and the important role and prominent place Elders hold in our communities and families.
Terry Hill, Community Engagement Consultant for Aboriginal Health, said: "At COORDINARE - South Eastern NSW PHN we believe all people have the right to be heard. We strive to listen to and respect the voices of First Nations' people, seeking to work together to Close the Gap and move towards a healthier future where everyone can thrive."
Staff from COORDINARE and Beyond Empathy yarned with Aboriginal Elders and young people across South Eastern NSW to capture their voices, stories and perspectives on video. "I think this year's theme is really good, it makes me feel a bit proud being in that age group," said Aunty Lorraine Naylor.
Uncle Brian Green said: "When I was a little fella, my grandmother had an open fire in the house and I used to sit there for hours and hours talking to her and she would talk to me about her bringing up and it was the best experience I ever had."
"For me, I've been doing it since I was 15," said Aunty Grace Crossley. "It's acknowledging all that hard work that has been done to get the community where it is. It's a lot of listening and learning and respecting. You had to listen and you couldn't even say a word, whatever the Old People were saying, you know you had to stand there and be quiet and take it all in."
Aunty Narelle Thomas said: "They are the ones who fought the fight for our rights in this country and fought the fight to tell the truth about our country and our Indigenous people."
Tanya Bloxsome said: "Elders have been the way. Without Elders saturating our lives we can't be the Elders to the next generations."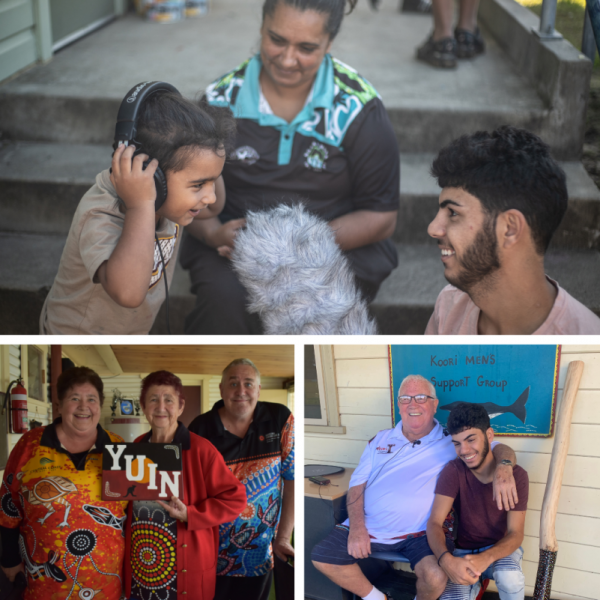 Pictured: local Aboriginal community members yarning with Beyond Empathy about this year's NAIDOC theme - For Our Elders.
You can support this year's NAIDOC theme by respecting our Elders and getting involved in your community.
Aunty Lorraine Brown said: "I think the young people have to learn to respect their Elders a bit more because they're losing it. And it is sad to see because they're not holding those values that were there for thousands and thousands of years. And the kids don't realise that."
Aunty Lynette Goodwin said: "I'd really love the younger generation to be involved in everything. They're the ones that are going to take over and look after their Country."
"It's about time everyone got behind the Elders because they're out there on their own. A lot of Elders are really struggling. Ring them up, go and see them, have a yarn," said Uncle Bim Stewart.
You can watch and share the For our Elders video below!