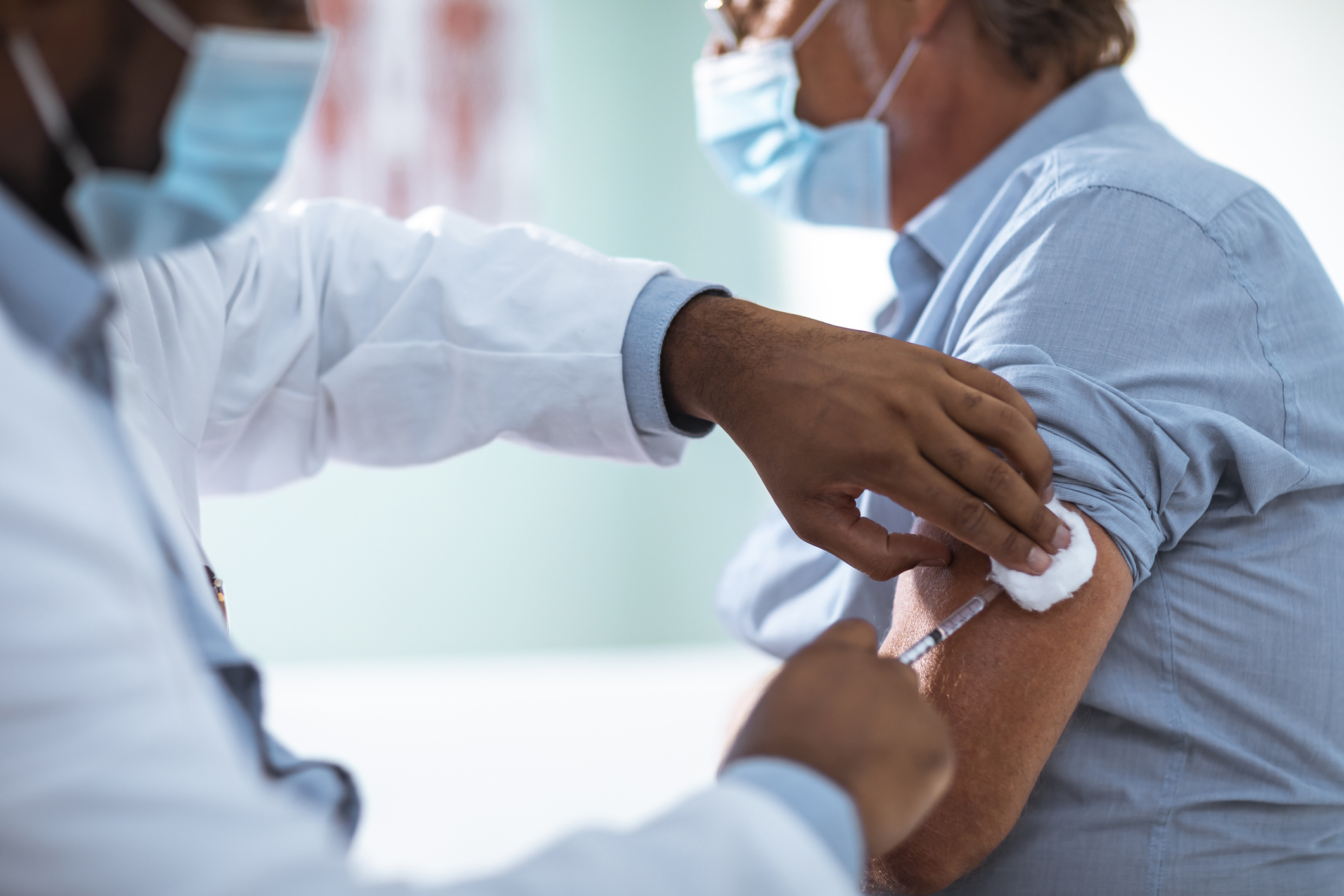 More general practices join the fight against COVID-19
20 April 2021
Almost 130 general practices in South Eastern NSW are now offering COVID-19 vaccines, as part of Phase 1b of the Federal Government's vaccination roll-out strategy.
According to Dr Declan Mulvaney, General Practitioner at Milton Medical Centre, the rollout has been going smoothly, despite the changes announced by the Department of Health earlier this month for the use of the AstraZeneca vaccine in adults aged under 50 years.
The announcement comes following advice from Australian Technical Advisory Group on Immunisation (ATAGI) and the Therapeutic Goods Administration (TGA) of a rare but serious side effect involving thrombosis with thrombocytopenia following receipt of the AstraZeneca vaccine.
"Our practice started the rollout on 24 March and have since administered almost 400 AstraZeneca vaccinations," said Dr Mulvaney.
"Given that we are in phase 1b of the rollout, most of those people have been aged over 70 or Aboriginal and Torres Strait Islander people aged over 55 years.
"However, some people aged under 50 who work in healthcare, defence, police, fire, emergency services, or meat processing, or have certain underlying medical conditions have also received the vaccine without any adverse effects," said Dr Mulvaney.
Dr Mulvaney said staff are aware of the changing guidelines and have all the information patients need but encouraged people to speak to their GP if they had any specific concerns.
"The risk of blood clotting is low and that those over 50 should feel confident to get the vaccine as long as the requirements are met.
"In addition, people who have had the first dose of COVID-19 Vaccine AstraZeneca without any serious adverse effects can be given the second dose, including adults under 50 years."
He said vaccinating the local community will take time however all those who would like to be vaccinated can.
"In the meantime, we ask the community to be patient with practices, and particularly practice staff, when trying to book an appointment. We are working closely with the Department of Health in relation to these changes, we all just need to wait our turn," said Dr Mulvaney.
To find out if you are currently eligible for a COVID-19 vaccine please refer to the vaccine eligibility tracker on the Department of Health's website.
Dr Mulvaney said that flu vaccinations have also arrived so people might like to consider having their influenza vaccine while they wait for their COVID-19 vaccine.
"There must be a two-week period between COVID-19 and any other vaccine, including the flu vaccine," he said. A second shot of COVID is required 12 weeks after the first.
"Our local general practices are really excited about helping keep our communities safe. It is one of the largest public health campaigns to ever be undertaken in our country," said Dr Mulvaney.
If you need information about COVID-19, COVID-19 vaccines or help with the COVIDSafe app, call National coronavirus and COVID-19 vaccine helpline on 1800 020 080. This number operates 24 hours a day, 7 days a week.
You can also keep up to date with the latest COVID-19 vaccine rollout information by visiting the Australian Government Department of Health website.