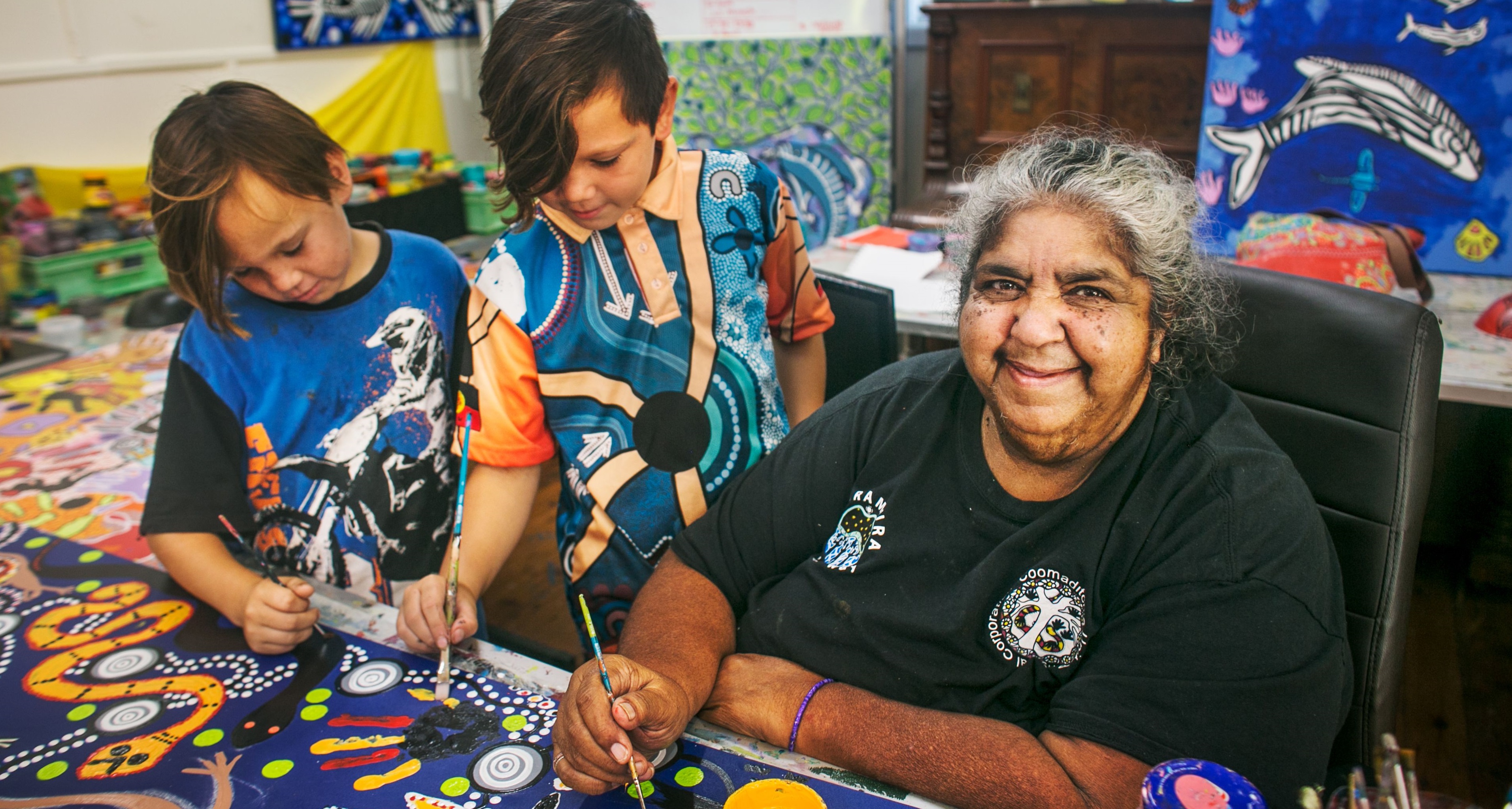 COORDINARE Aboriginal Health Report Card 2021/22
24 November 2022
Our 2021/22 Aboriginal Health Report Card is our fourth report dedicated to sharing the results of our work with Aboriginal peoples and communities in our region, throughout the year.
COORDINARE appointed its first Aboriginal-identified Director to our Board, demonstrating our commitment to health equity at all levels of our organisation. The achievements highlighted in this report reflect a collaboration between COORDINARE and individuals, services and organisations united in their belief in equal health outcomes for Aboriginal peoples.
This year, COVID-19 has been an enormous challenge for Aboriginal communities. In our region, COORDINARE and the ACCHOs, GPs, Local Health Districts and the Aboriginal community worked together to achieve one of the highest vaccination rates in the world, especially for First Nations people.
COVID-19 came hard on the heels of the Black Summer bushfires and drought and placed an additional burden on the mental health of our communities, who already experience unacceptable rates of mental ill health. The input of Aboriginal peoples into our commissioned services has been successfully translated into a high number of Aboriginal peoples accessing both Aboriginal-led and mainstream mental health and alcohol and drug services.
We extend our heartfelt gratitude to everyone we have worked alongside this year, and invite you to view or download our Aboriginal Health Report Card 2021/22.
Working in genuine partnership with Aboriginal community leaders and members, the staff from local ACCHOs and other healthcare professionals, ensures we can continue improving outcomes for Aboriginal peoples who live in our region together.