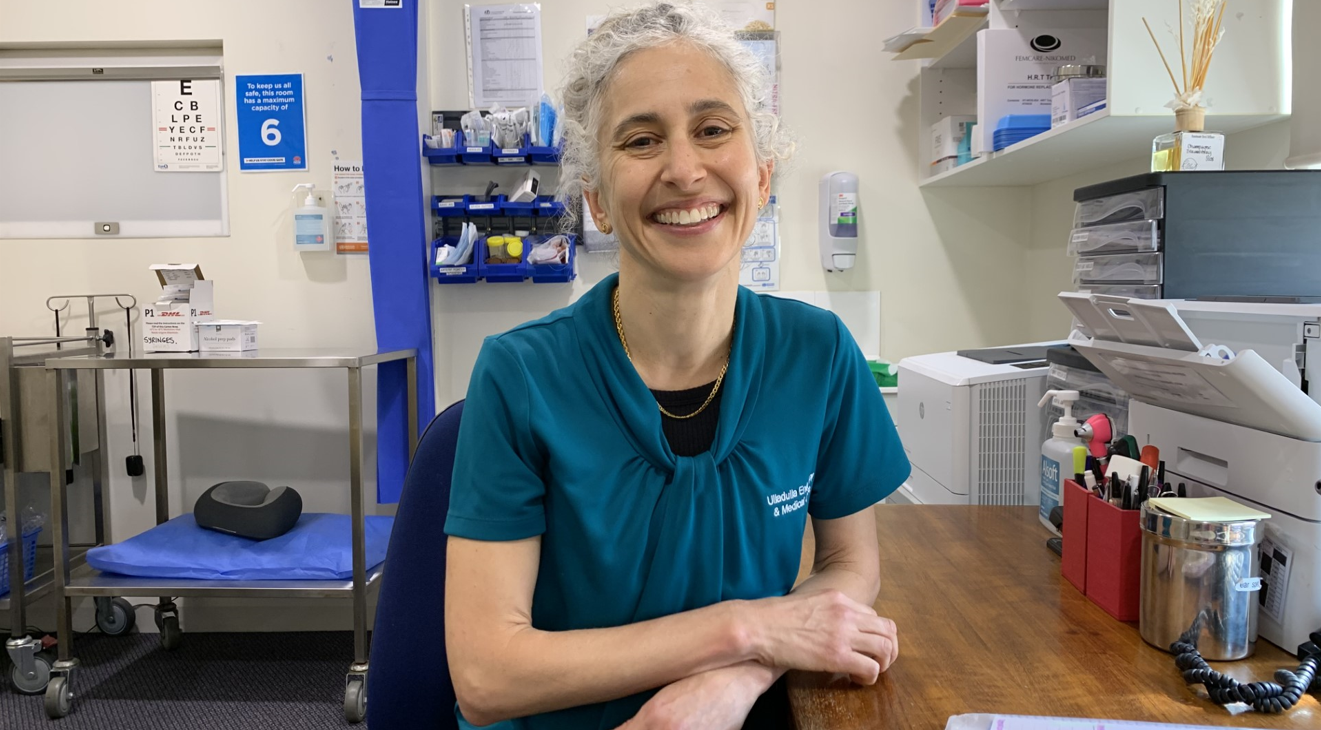 Should your practice employ a Medical Practice Assistant?
8 November 2023
Liz Grist is the MPA at Ulladulla Endoscopy and Medical Centre and the facilitator of COORDINARE's MPA Community of Practice (CoP).
"Including an MPA in a general practice team is a growing trend as it really lessens the load of the nurses and the doctors. More practices are employing MPAs as they learn what we can do and better understand how we can increase workflow and contribute to patient care through our skills and training," said Liz.
"We free up the nurses and doctors so they can focus on more complex care for the patients. We can help coordinate care through appointments and the administrative system as well as clinical measures such as blood pressure or electrocardiograms," she added.
Liz joined the practice in 2018 and completed the 13-month course at UNE partnerships while working part-time.
There are approximately 40 MPAs across the South Eastern NSW catchment. Liz has a full-time role now but said some practices in the region employ part-time MPAs.
Liz's role includes a number of clinical tasks as well as helping at the front desk at reception and some administrative roles. She helps with ordering or going through the stock and checking off what needs to be done and sending it through to the suppliers.
She spends two days each week in theatre, either in scouting (skin incisions under observation), with one of the general surgeons doing skin incisions or assisting with local anesthetic. Theatre days include sterilising and cleaning surgical trays and reprocessing the instruments.
The MPA Community of Practice supports MPAs to develop skills through networking and meets quarterly, with about 25 MPAs and some practice managers joining the virtual meetings.
"We encourage each other, lean on each other, and discuss and share ideas of examples of best practice so we can work productively in our workplaces. I'm grateful to COORDINARE's staff who have trained me and supported me in the facilitator role," said Liz.
Models of care which utilise MPAs have also been documented by two practices in our region, including: 
"I'm extremely passionate about medical assistants because I really see how we can incorporate our skills as part of the team to support and help the general practice to run smoothly and provide better care to patients.
Liz added: "I'd like to see the benefits of employing an MPA promoted more. If you are thinking of doing an MPA - go for it."
University of New England (UNE) Partnerships has announced additional places are available for the Certificate IV in Medical Practice Assisting. Applications need to be lodged by 24 November. Contact Dina Collison, Partnerships Manager at UNEP dina.collison@unep.edu.au.
COORDINARE's next MPA COP will be held on Wednesday 29th November. To register go to Health professional events | COORDINARE - South Eastern NSW PHN. To find out more about the COP please contact Liz Grist at mpafacilitator@coordinare.org.au or COORDINARE HCC, Linda Blackmore at lblackmore@coordinare.org.au.
*Header image: Liz Grist, MPA at Ulladulla Endoscopy and Medical Centre and facilitator of COORDINARE's MPA Community of Practice (CoP).