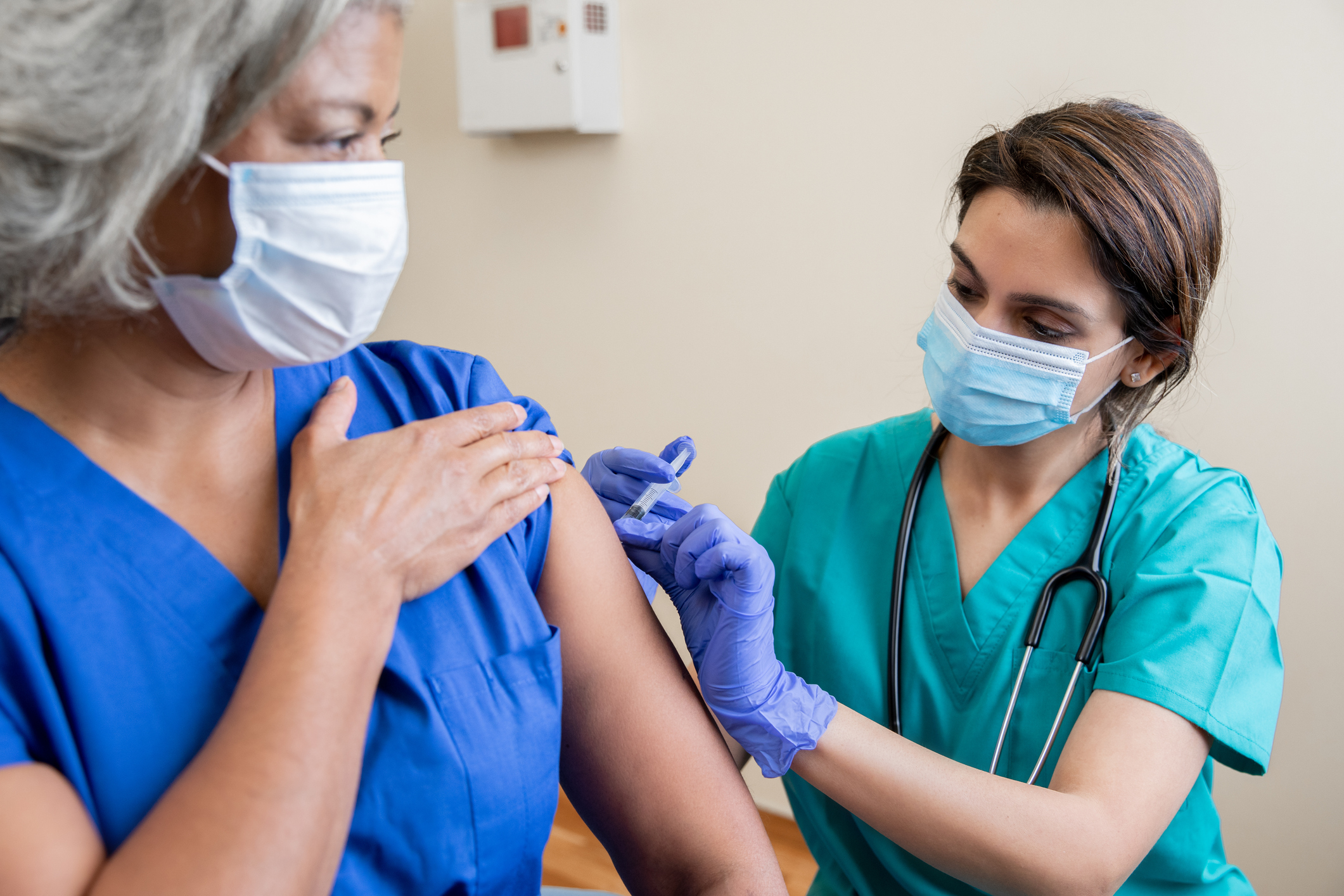 Targeting COVID-19 vaccinations in vulnerable populations
In order to increase the vaccination rate of vulnerable populations across South Eastern NSW against COVID-19, COORDINARE - the South Eastern NSW Primary Health Network (PHN) is providing support for innovative, local, short-term activities.
The purpose of the funding is to support existing organisations and health services in their activities within South Eastern NSW that increase the rate of vaccinations to vulnerable populations, including but not limited to:
Aboriginal and Torres Strait Islander peoples
Residents and staff of RACFs
Culturally and linguistically diverse communities
People who are homeless or at risk of homelessness
People with a disability
Children 5-11 years old
Funding opportunity
Grant funding of $3,000 is available.
Targeted, short-term local solutions should augment existing activities and arrangements, not replace or duplicate them.
In-scope activities
Costs associated with:
engaging with vulnerable groups within the South Eastern NSW PHN region who are not 'up to date' with their COVID-19 vaccinations or have not yet received a COVID-19 vaccination.
addressing any social, cultural or physical barriers that may be preventing vulnerable groups from accessing the COVID-19 vaccination, including concerns that are causing hesitancy in receiving the vaccinations.
facilitating the organisation of COVID-19 vaccination clinics specifically designed to support and facilitate targeted solutions for vulnerable groups within the communities, but not replace existing mechanisms.
Partnering with organisations who have established and trusted relationships with vulnerable populations. These organisations could include, but is not limited to:

asylum seeker and refugee support and advocacy groups, psychosocial and disability support groups, homeless organisations, LGBTIQ+ support organisations, other nonparticipating practices with high CALD (culturally and linguistically diverse) patient bases.
Funding can be used:
For activities that help people make informed decisions about whether or not to be vaccinated.
For activities that support or facilitate patient attendance to COVID-19 vaccination appointments.
To coordinate dedicated clinics.
For vehicle hire to allow travel for a specific pop-up clinic, in-reach service, or mobile vaccination approach.
For petrol for travel beyond what is reasonably expected to be covered by the usual MBS flag fall distance, or at a location that would not be considered a patient's place of residence. This should be calculated using the ATO travel reimbursement rates.
For travel expenses for related expenses used for remote outreach services.
To purchase small asset purchases at a threshold limit of $500 required to conduct a pop-up clinic such as portable eskies or other equipment required to facilitate vaccination.
For equipment hire: infrastructure/equipment to conduct a pop-up clinic including but not limited to:

Fridges;
Generators;
Tents;
Tables & chairs; and
Portable toilets.

For local advertising to coordinate/organise and encourage local vaccination efforts, in line with Commonwealth advertising guidelines and the COVID-19 Vaccine campaign.
For the development of culturally appropriate communication materials suited to local contexts, particularly for rural and remote areas when available resources are not appropriate.
To contract/engage additional staff to support vaccinations through vaccination partners/ or provider.

This includes engagement of short-term clinical, administration and auxiliary staff (including security as required).
Staff should be employed through a participating general practice or other vaccination partner organisation.
Staffing costs should be funded in alignment with average local rates so as not to create perverse incentives.
NOTE 1:
Vaccination providers are expected to receive the relevant funding for COVID-19 assessment and vaccination through existing mechanisms (i.e. MBS funding item or equivalent).
NOTE 2:
All client details must be entered into the Australian Immunisation Register, regardless of Medicare eligibility. For further advice, including for individuals with an expired or cancelled visa, see Advice for Vaccine Providers.
Out of scope
The following activities are ineligible for funding under this project:
Funding for the vaccination of individuals where there are existing mechanisms (such as the MBS).
Other travel expenses not related to outreach or mobile services, or which could realistically be expected to be supported through the MBS flag fall item.
Vehicle hire for general business not related to vaccine roll-out activities.
Petrol for general business not related to vaccine roll-out activities.
Prolonged hire of infrastructure/ equipment outside of the funding period.
Purchase of infrastructure/ equipment that could be hired.
Capital asset purchases.
Major campaign advertising or messaging that conflicts with COVID-19 vaccine roll-out.
Providing funding to vaccination providers for staff bonuses or incentives.
How to apply
If you are a Community Organisation, download the application form here.
If you are a COVID-19 vaccination provider, download the application form here.
Please return your completed form and any necessary attachments to rjohnson@coordinare.org.au