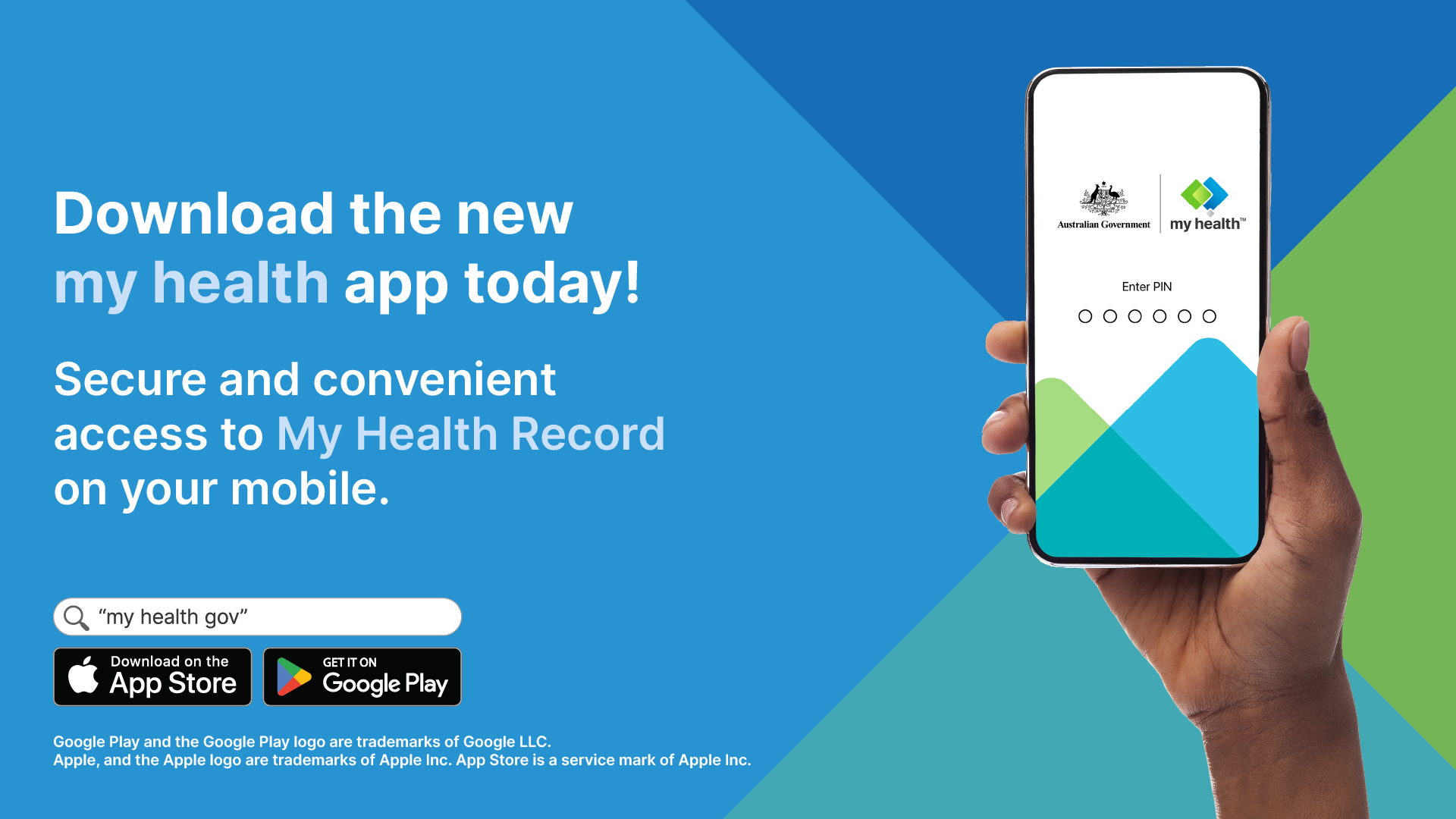 The new my health app is live
2 March 2023
Access My Health Record information on your mobile via the new my health app.
my health is an Australian Digital Health Agency owned and managed app, and is the latest digital tool developed by the Agency to help consumers and their carers engage with and be proactive in managing their health.
my health is now available to download from iOS and Android app stores by searching for "my health gov". The app provides easy access to key health information once it has been uploaded to My Health Record, including:
medicine information history
pathology results, including COVID-19 test results
proof of vaccination history and upcoming immunisations
allergy and reactions information
hospital discharge summaries
advance care planning documents.
Put your health in your hands with the new my health app. You can learn more at www.digitalhealth.gov.au/myhealth
Consumers and healthcare providers can also call the helpline on 1800 723 471 for assistance with my health.