About South Eastern NSW
The South Eastern NSW Primary Health Network (PHN) is one of 31 PHNs established across Australia and one of 10 networks in NSW.
The PHN aligns with the two Local Health Districts – Illawarra Shoalhaven and Southern NSW, and supports and strengthens general practice and primary health care services for more than 625,186 people, across 11 Local Government areas and one Commonwealth Territory (Jervis Bay).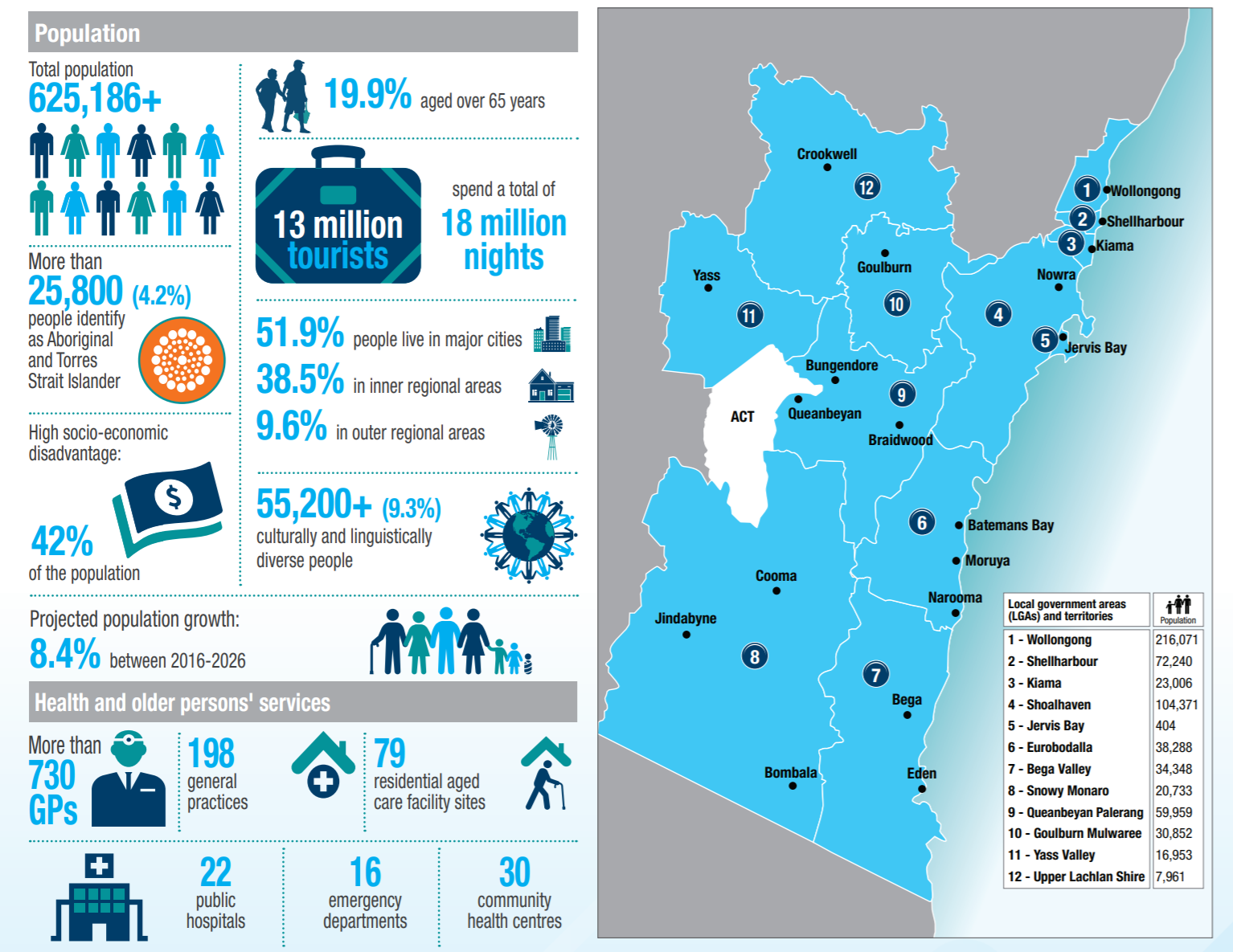 We aim to maintain and improve the health of the region's population by addressing inequalities and service gaps for those most at risk of poor health outcomes. A number of priority areas have been identified for South Eastern NSW: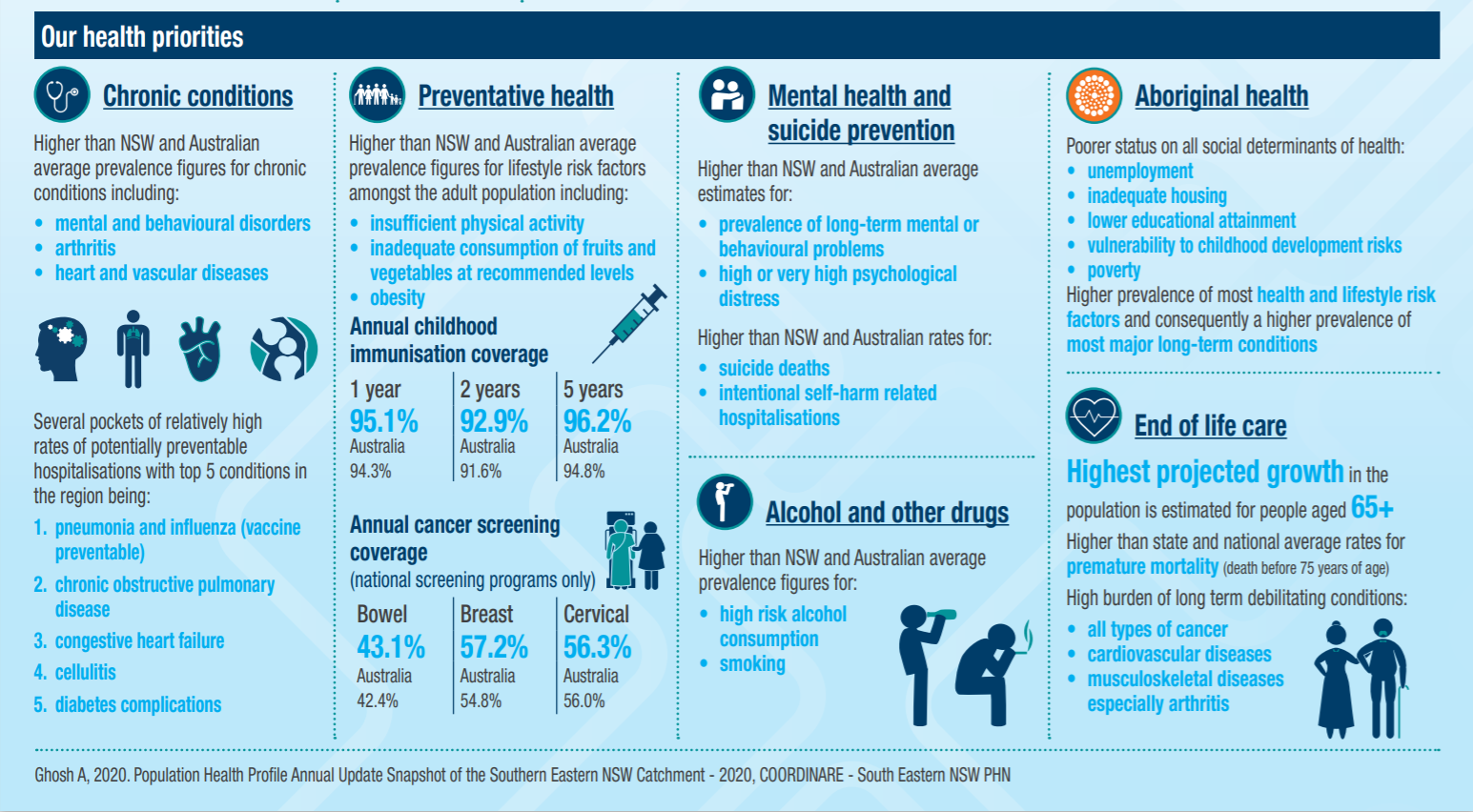 Download a copy of the South Eastern NSW PHN region 2019/20 infographic here.
Also, see the Aboriginal health in our region snapshot for 2019/20 infographic here and the 2019/20 Aboriginal Health Report Card here.